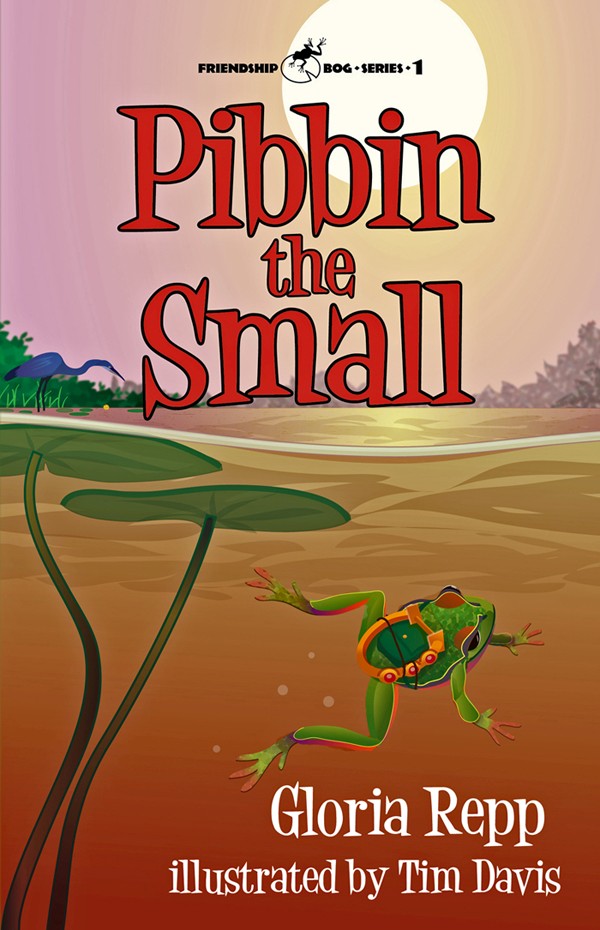 Pibbin the Small
by Gloria Repp
Genre: children/fiction/frogs & toads
Word count: 9,500 words
Pibbin is desperate to get help for his injured friend, a turtle. He worries because it's a long journey to the doctor's house and the other frogs tell him he's too small to go. "You'll run into snakes and that giant bullfrog," they say. "Black Snapping Crabs might eat you."
He can't help wondering: is he too small to be brave?
But his friend's leg is still bleeding! Pibbin finds a pal, and they hurry off on the dangerous trip, hoping to return before she gets worse. No one knew to warn them about a crazy toad-driver, or stolen leaves, or a terrible, misted swamp. . . The two pals end up in more trouble than anyone ever expected.
Easy-to-read illustrated chapter book for ages 6 and up.
This book: is available from Amazon and from the author's website: www.gloriarepp.com Continue reading "Book Brief: Pibbin the Small"