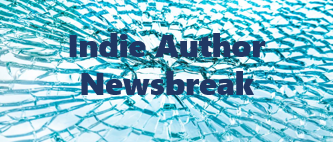 Happy Friday once again. Where does the time go? Your intrepid IU admins have once more scampered, scurried, and scoured the interwebz looking for yummy tidbits to feed your ravenous minds. So, here is another truckload of writerly stuff, things, and to-do that you may find of interest!
It is always good to have some options for getting your writing and your name out there. If you're into nonfiction or perhaps tripping over boxes crammed with old personal essays, the Write Life provides this list of 19 websites and magazines that want your personal essays.
You may remember that in the movie, My Big, Fat Greek Wedding, the father was always saying that you could give him any word, and he would show you how the root of that word was Greek. Of course, English as we know it today is a hodgepodge language consisting of Latin, German, French, and many other languages. However, the influence of the Greek language on our own is strong.  Here is a handy list of Greek words that have become mainstays of modern English.
One of the common failings we see in character-driven popular fiction is that the characters seem two-dimensional. It may not be easy, but it is necessary to render your characters whole, so the readers can become more fully immersed in the story. Of all the different approaches we have seen to accomplish or improve upon this, Sarah Gribble offers a really interesting and unique approach: Write a Eulogy to Get to Know a Character in Your Novel.
While we in the main room argue back and forth about whether print books will ever be replaced by eBooks, audio books are gaining in popularity. Have you ever thought about narrating your own audio book? (H/T The Book Designer)
That's it for this week. We'll close with a philosophical question: as a writer, are you more plagued by procrastination or ambivalence? Leave a comment and tell us. If you can't decide, maybe just come back later and do it. Or not. I dunno.