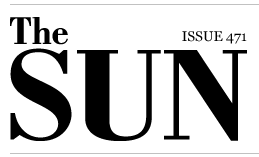 The Sun Magazine publishes essays, interviews, fiction, and poetry. They tend to favor personal writing, but are also looking for provocative pieces on political and cultural issues. They rarely run anything longer than seven thousand words; there's no minimum length.
.
Deadline: None stated.
Entry fee: None noted.
Payment: $300 to $2,500 for nonfiction, from $300 to $1,500 for fiction, from $100 to $250 for poetry, and from $1,000 to $2,000 for interviews. Contributors also receive a complimentary one-year subscription to The Sun.
For more information, please visit their website.
*     *     *     *     *
Indies Unlimited is pleased to provide this contest/submissions information for the convenience of our readers.  We do not, however, endorse this or any contest/competition.  Entrants should always research a competition prior to entering.