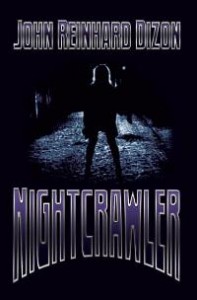 Nightcrawler
by John Reinhard Dizon
Genre: Action/Adventure , Women's Fiction , Thriller/Suspense
40,143 Words
Nightcrawler is about the exploits of Sabrina Brooks, the heiress to the Brooks Chemical Company. Bree is trying to pick up the pieces after her father's death, and is now in a position to live up to a personal commitment to use her resources to benefit the oppressed. She is intrigued by the notion of conducting a guerrilla campaign against drug gangs in New York City, and accesses top-secret archives detailing Government contracts for developmental research of chemical weapons. She uses her wizardry in chemistry to concoct weapons for her own use as a vigilante known as the Nightcrawler. NYPD undercover officer Hoyt Wexford becomes friends with Bree, and begins to suspect she knows the identity of the Nightcrawler. Her sudden interest in a series of terrorist attacks in the New York area makes him believe she may be investigating a group called the Octagon. He tries to follow her but is too late to prevent a showdown between the Nightcrawler and the mysterious Reaper. Hoyt rescues Bree and learns her secret identity, and together they plan to stop the Octagon once and for all in preventing a chemical attack in NYC on the Fourth of July.
This book is available at Amazon. Continue reading "Book Brief: Nightcrawler"