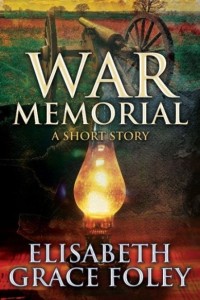 Author Elisabeth Grace Foley is pleased to announce the release of her latest short story, War Memorial:
At the bottom of an old trinket-box lies a misshapen bit of lead—a bullet from the Civil War, an old family keepsake preserved, but mostly forgotten, by later generations. And behind it lies a story—the story of a young girl's experiences in the days surrounding the fateful battle of Gettysburg, which force her to examine her own heart and show her the face of war in a way she could not have understood before.
War Memorial is available from Amazon.