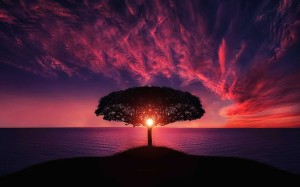 Most of us here, I think, have commiserated from time to time about plugging along slowly on a book, getting down a few hundred words a day instead of a few thousand like we'd prefer. We'd like nothing better than to turn that tap on wide open, getting the full-blown flow of words that come so fast we can barely keep up. If only we could control that tap… but how?
I know of no one who possesses that secret. Sure, we've heard suggestions: lock yourself in a room, hang a sign on the door, notify family and friends to leave you alone until you surface again, keep noises and distractions to a minimum, employ favorite foods, drinks, music. Which is all fine and may set the scene, but does it actually open up that tap? Not usually.
Inspiration is wonderful. It fills us with giddy excitement. It probably acts more like a drug than we'd like to think, shooting our bodies through with adrenaline, firing the neurons in our brains, propelling us to lay down line after line of beautiful, iconic words. But, like a drug, it doesn't last. And unlike a drug, we can't just go buy some when we're out.
Well, sign me up for the Nobel Prize in literature, because I may have found the answer.
I've always noticed that reading a great book—a great, well-written book—fills me with inspiration. Seeing how someone else has woven together the colors, the emotions, the scents, and sounds of a story into one glorious tapestry always sends me running for my computer. I am inspired by the odd twists of story line, by the unforgettable characters, by the unusual verbs that nail the action perfectly. When I find a book that does all this and more, it sets up a delicious tug-of-war. I want to stay in my chair and keep reading this heavenly book and find out what happens, but I also want to get my butt into my office and use this half-read novel as a springboard for my own creativity. Stay, and keep reading? Go, and write? It's an ecstatic, painful dilemma.
I have several favorite books that will do this to me, not just the first time I read them but every time. I read them about once a year. I have battered paperbacks of them all that I've carted around with me for the past twenty years or so. Matter of fact, I have multiple battered paperbacks of each, just because I can't stand the thought of ever not having these books within arm's reach.
What are they? My top three are: A Prayer for Owen Meany by John Irving; Six of One by Rita Mae Brown; and The Mirror by Marlys Millhiser. Every one of these books, even after twenty or thirty readings, makes me laugh out loud, makes me cry, makes me want to sing and dance. Every one of these inspires me to write my best—to write better than my best. Every one of these turns that tap on full.
So the other day, I struck upon a perfect solution to this push-pull problem. I'm reading The Mirror again, comfortably ensconced in my recliner. But at my elbow is a pad of blue line and a pen. I can read enough to get fueled up, finish a chapter or a scene or whatever, then put my Kindle down and reach for the blue line to write longhand on my WIP. The reading has opened up the tap. Now all I have to do is flow along with it.
I have a suspicion that writing in longhand is a large part of the success of this process. For whatever reason, writing at the computer has a sterility to it, an aloofness, a coldness. Writing in longhand just feels organic, it feels alive. And for whatever reason, channeling that inspiration from reading into the creativity of writing flows like Ginger Rogers following Fred Astaire's lead, like Sirius rising at the heels of Orion, like a bee on a straight line to a newly-opened rose. (Can you tell I'm inspired?)
Obviously, I don't know if this will work for you. But it might. Can't hurt, right? What books fire your imagination, not just the first time when they're all new and unknown and fraught with delicious tension, but every time you read them? What books have the kind of writing that you savor; you already know the story, so there's no surprise there, but the manner in which you get there is like being carried effortlessly on gossamer wings. Which books carry you to these heights? Which books make it actually painful to put them down?
And how, after reading them, do you channel that inspiration into your own work?