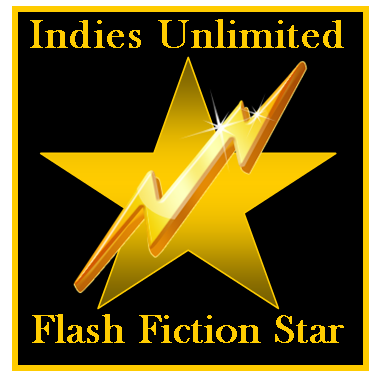 Zack Lester is the readers' choice in this week's Indies Unlimited Flash Fiction Challenge.
The winning entry is rewarded with a special feature here today and a place in our collection of winners which will be published as an e-book at year end.
Without further ado, here's the winning entry:
.
.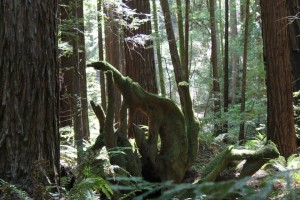 Wall of Mist
by Zack Lester 
Sam pressed forward. He heard the sounds and felt the movement but he wasn't afraid. He had been through the Mist before, many times in fact. The Mist wasn't always in these woods though. Sometimes he would find it on the playground, sometimes the cafeteria while he ate. Sometimes it would even come to him while in bed at night.
Sam broke through the other side as trees began to morph. Tails, claws, and bright yellow eyes began to swirl around him as the Old Man spoke.
"Welcome back Sam. Are you ready for the next step?"
Sam raised a hand and felt the cold scaly skin of the beast standing next to him and nodded his head.
"Excellent!"
Sam turned back in the direction he passed before.
"Samson James, where have you been?" Mrs. Thompson screeched, grabbing his arm, "The bus is about to leave."
Mrs. Thompson drug Sam to the Mountain View Children's Hospital bus and stopped before the two boarded.
"The mist again? I'm going to have to speak to Dr. Johnston. Now go take your seat."
Sam stood silent.
The Mist followed, snaking it's way into the empty seat next to him. The Old Man appeared.
"You won't have to worry about them much longer. Our friends are hungry and I think the time has come to let them eat."
Sam turned to the bus window. The yellow eyes and fang filled mouth of his reflection smiled back at him.
"It's time."