Every day the staff of Indies Unlimited shares with you from its vast reservoir of experience — or we at least try to write something entertaining. But maybe you have a burning question or a topic you would like to see addressed.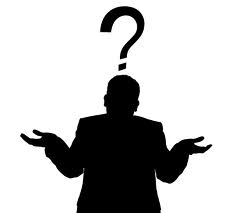 To make sure we meet your needs, scratch where it itches, bark up the right tree and all that other stuff, we sometimes put up posts like these, encouraging you to either post your questions in the comment section below or send them in through our contact form.
If we can't point you to an article in our database that addresses your question we will shop it to our staff. When the column appears, we"ll credit you with giving us the idea for the column. (Unless you'd prefer to remain anonymous.)
It would read something like, Indies Unlimited reader Debbie Authorstein asks: What kind of services should I expect from an editor?
It won't be something like, Indies Unlimited staffer Mr. Big asks: What was that thing Hise was wearing the other day? Was that a moo-moo?
If you're ready, we can kick it off right now. Got a topic you'd like to see taken on by the formidable smarties at Indies Unlimited? Post it in the comments below.