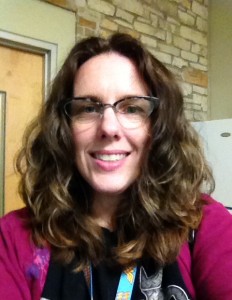 Guest Post
by Kat Stiles
Point of View (POV) is one of the most important aspects to consider when writing a novel. I can't count the number of times I've read a book and wished the author had chosen a different POV. Yet so many newer authors I've spoken with hardly give it a second thought. One of them even gave me a deer-in-the-headlights look. It was that look that prompted this article – a simple exploration of POV, from an author who rewrote an entire novel to get it in the correct POV.
There are two main types of POVs in most fiction: first person and third person. First person is told as if you yourself were the main character – "I murdered the helpless gnat." Third person is with the character's name or pronoun used – "Brad fell hopelessly in love with the toaster." Easy enough right? Here's where it gets complicated.
POV violations
The first time I read about POV violations from one of my fancy writing books, I panicked. What do you mean I can't write the thoughts of every single character? Yes, my readers ARE dying to know what the nameless janitor on page 62 thinks about teenagers littering in the hallways! Just who makes up these silly rules anyway? I never did find the answer to that last question (I suspect a writing deity of some sort), but I did come to the realization that the writing is stronger without hearing everyone's thoughts.
Regardless of POV, where thoughts are concerned, you can only reveal those of the main character. There's always a main protagonist – even in third person – that one character you're supposed to bond with and root for. This is the most common type of violation, seeing the thoughts of the love interest, for example. Adhering to this rule inherently makes writing more difficult. You have to come up with gestures, subtle motions, or dialogue to express thoughts, but this is where the writing gets refined. Don't assume your readers need everything spelled out for them – a little non-verbal goes a long way to convey feelings.
Switching POVs
I think one of the more inexcusable offenses is switching POVs, especially if it's only done once. I recently read a book that did this for a single chapter towards the end. It was told through the heroine's perspective until she got kidnapped, then it switched to the love interest, only to go back to the heroine for the final showdown. What disappointed me was that nothing in the chapter with the love interest's perspective was critical for the story to proceed. Of course there are situations when it's warranted to switch POV. A very popular YA series switched perspective in the last chapters of the series, but the author had an excellent reason – the protagonist died.
Lately, I've been coming across a lot of indie fiction (particularly fantasy) which switches perspective back and forth, within chapters and sometimes within scenes as well. Even when it's broken up into logical sections, this generally isn't a good idea, for two reasons: It makes it confusing to the reader whose head she's in, and it muddles who the protagonist really is. If the reader isn't clear on who to root for, she may lose interest in the story.
What to choose?
So, which POV should you choose? In my other life as a database administrator, nine times out of ten the answer to an SQL question is, "it depends." I think that's the case here as well. First person is a wonderful way to have the reader develop a strong bond with the protagonist. But it's also the most restrictive. If you need to show key scenes without the protagonist, third person is a better choice. It's naturally more distant, but you can access a larger scope than with first person.
Certain genres lend themselves to particular points of view, like fantasy needing third person because there's just so much going on, or romance in first person, to get the reader as close to the warm and fuzzy feelings as possible. If your manuscript could go either way, then write a chapter in both POVs and read them both aloud. One is bound to feel more right than the other.
---
Kat Stiles is the author of the insanely popular and totally fun YA Paranormal Romance novel, Connected. She lives a dual life as a database administrator/writer in sunny Texas with her husband, two children, and a ridiculous number of pets. You can learn more about Kat on her website and her Author Central page.