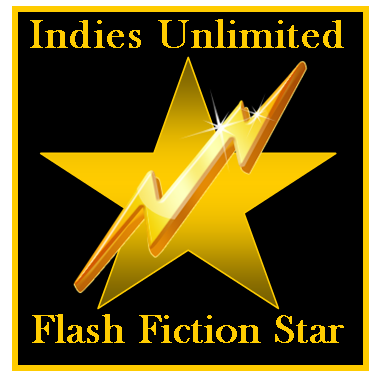 Lynn Sheridan is the Readers' Choice in this week's Indies Unlimited Flash Fiction Challenge. The winning entry is decided by the popular vote and rewarded with a special feature here today. (In the case of a tie, the writer who submitted an entry first is the winner per our rules.)
Without further ado, here's the winning entry: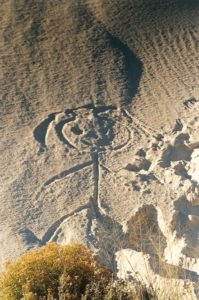 Drawings in the Sand
by Lynn Sheridan

"Hey mister, we got you some more sticks!"
I raised my head from the sand not sure what to expect. We'd been stranded on this desert island for three days now and they still call me mister.
"Thanks girls."
So far they've brought me a variety of twigs and branches. This time, to my surprise, they've actually found a stick that would be ideal for a splint. They watched as I bound the stick to my left leg with strips of torn fabric.
"What are you doing?" Susie was the younger of the two and always asking questions.
The storm had appeared out of nowhere, tossing our boat around like a bath toy. That was when I saw a wave sweep the girls off the deck. I dived in and reached them just in time. Suddenly a huge wave engulfed the boat and then it was gone. The girls clung to my back as I swam. That was when I discovered Susie's inquisitive nature. It was a very long swim before we found the island.
"I hurt my leg on the rocks. Remember?"
Susie looked into the sky as she thought, "Oh yeah, is that why you're always crying?"
"I'm not always crying."
"Yes you are, but don't worry we finished your sand drawing for you," Anna added helpfully.
"What?"
I climbed to my feet and hobbled down the beach until I could see it. The O of my SOS sign now had a smiley face, pigtails and a body.
---