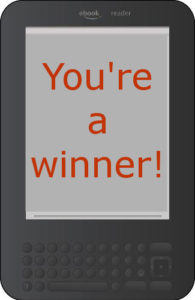 For years, indie authors have wished that Goodreads would diversify its popular giveaway program to include eBooks as well as paperbacks. Now, at last, Goodreads is moving slowly in that direction. It announced a pilot project for Kindle eBook giveaways last month.
The Goodreads program is sort of like the one offered by its corporate overlord, Amazon, but sort of not. With the Amazon program, you pay upfront for as many copies of your Kindle title as you would like to give away and how you would like them awarded (every third entrant, randomly, etc.), and Amazon takes care of pushing the content down to your winners' Kindles.
With the Goodreads program, you pay a flat fee of $119 to give away up to 100 copies of your Kindle title. Your only decision after that is how long the giveaway will run. Goodreads chooses the winners at random and takes care of distributing the prizes.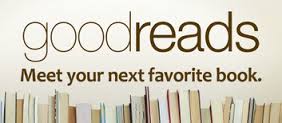 Contrast that with the Goodreads paperback giveaway program, which is totally free to set up. You decide how many copies you'll give away and Goodreads picks the winners for you. But the downside is that you have to buy the prizes and pay for shipping – and if you allow entrants from all over the world, sometimes shipping one book can cost more than the price of the book itself.
When the minions discussed this around the gruel pot one night, Shawn Inmon pointed out the cost of any Goodreads giveaway, whether paperbacks or eBooks, is going to be about the same. He said it usually costs him about $50 to give away six paperbacks, when you figure in the cost of the book and shipping. When you think of it that way, $119 to get 100 copies of your book into readers' hands is a pretty good deal.
All this is theoretical for indies right now, though. Goodreads is trying out the eBook giveaway program with eight Kindle books published by Amazon itself. Once they get the bugs worked out, they plan to open the program to anyone – although for now, both the author and the winners have to live in the United States. (As with most things Amazon, I would assume the non-U.S. Kindle stores will begin participating eventually. But there's no telling when that will be.)
The good news is that the Goodreads print book giveaway program isn't going anywhere. You can still do paperback giveaways, and will be able to continue to do so.
If you'd like to give away eBooks without the spendy price tag, you have other options – even on Goodreads. RJ Crayton mentioned that there are a number of read-for-review groups where you can offer copies of your eBook to interested readers.
In addition, LibraryThing has a Member Giveaway program – but again, you're responsible for procuring the copies and getting them to the winners. If you'd like to run your own contest with eBooks as prizes, Smashwords coupons are convenient. And of course, you can give away your eBook right on Amazon if you enroll the title in KDP Select.