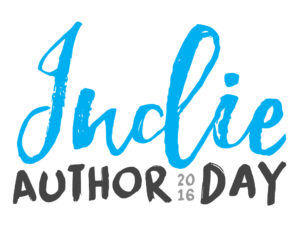 Starting out as an indie author, you might feel like there is a monumental task ahead of you and you are facing it alone. As an indie author with some miles beneath your fingers, you now know there is a whole community of other authors willing to support you in your quest. That's a nice feeling.
Then why does it seem we are the minority? With thousands and thousands of indie authors out there – what is missing? There is power in numbers – and we have the numbers. And now, the good folks at Indie Author Day are helping us to mobilize our numbers and make them count for something. So why aren't you signed up??
It's easy to get involved with Indie Author Day – and it's all FREE for authors. If you've read Melissa Bowersock's introductory Indie Author Day article that ran this morning, she gives us the basics. After going through the author inquiry process myself, I thought maybe those of you who have yet to sign up might like to know some of the perks of using the form on the IAD site. Here they are:
IAD will send you the email address for the contact at your library. You don't even have to look anything up!

IAD will also supply you with a template email which you may use to contact your library, making it pretty easy.

When you contact your library, you CC the library coordinator at IAD, and he or she will also contact the library so you will have an "official" advocate.

If your library doesn't end up participating, IAD will contact you and let you know about other libraries in your area where you can participate.

Even if things don't work out for this year, using the form will get you and your library in the queue for next year!
So, be sure to check and see if your library is already participating, and if it's not, make sure to use the Indie Author Day signup form to get involved. It could be the beginning of a long and wonderful relationship between you and your library.
Again, there is power in numbers. Let's flex our muscles and make Indie Author Day a huge success.