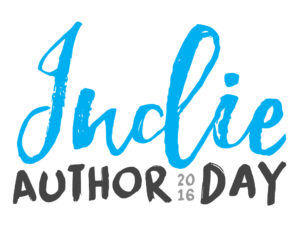 Note: This article was supplied by the good folks at Indie Author Day and was posted by IU Staffer Melissa Bowersock.
Considering the ground that indie authors have been gaining over the past decade, it is astonishing to see that, according to a recent report by Library Journal, even though self-published eBooks account for 80 percent of Amazon's bestseller lists, only 20 percent of libraries carry them. So, how can you be proactive and help to bridge the gap between libraries and the indie writing community?
One place to start would be to get involved in the inaugural Indie Author Day, happening on October 8th in libraries across North America. As you can see from the American Library Association's Libraries Transform campaign, libraries are working to become "makerspaces" in their communities, which gives local creatives a place to go to create and share their work. Indie Author Day helps to support this mission by helping libraries to get in touch with and to assist their local writing communities. Indies Unlimited is a proud partner of this event and hopes that each and every one of our readers gets involved in some way.
With a growing list of over 150 libraries hosting local events, authors are able to join their indie communities far and wide to learn about the publishing industry from local specialists and other authors, share their stories and experiences, get to know their librarians, and so much more. Then, at 2 pm EST, everyone will come together for a global webcast featuring publishing industry leaders including writers, agents, consultants, and more. This presentation will offer inspiration, information, and advice for authors of all levels of experience.
Whether you are an experienced author or a beginner who is interested in learning more about what it means to be an indie writer, you can participate and find value in your local event. Authors with speaking or unique publishing and writing experiences can reach out to their local host libraries to set up a presentation or workshop opportunity. Each library's event will be unique, but many are planning on having authors speak in panels, give solo presentations, set up workshops, read from their books, set up a table to sign books, and more.
Be sure to check out which libraries are hosting events to see if yours has already registered to be a part of Indie Author Day. If your local library has not yet signed up, be sure to let the Indie Author Day Team know by filling out this form. Then, a representative from the Indie Author Day Team will be in touch to help you get in touch with the right person at your library regarding the event.
Want some more information on filling out the form? This article will explain the benefits of filling out the IAD form.
Get involved as the digital, physical, local, and global worlds of indie writing come together on October 8th for Indie Author Day! Visit indieauthorday.com for more information.