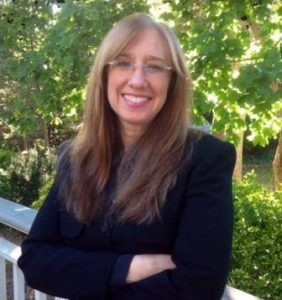 Guest Post
by R.B. Frank
I'm addicted to flash fiction. I like reading it; I like writing it. Writing flash fiction is a quick hit and an adrenaline rush for those who crave immediate satisfaction. I can jump from website to contest to blog. I can submit and move on at lightning speed. And if that's the case, then do I have another issue? Could you say I have FF-Induced ADD? When I read Top-Reasons-Why-yada-yada-yada, if there are more than five I zone out. Forget about 100 Places to Visit Before You Die. I'm dead before I finish the list. So for those of you who stare at the kettle willing it to boil, your wait time is over. Here are 5 great reasons to spend available nano-time writing nano-fiction.
You're a secret member of the Immediate Gratification Club. With Flash fiction, you write in fourth gear and the pieces are short. You see a finished product and realize you can do this thing called writing. You can admire your work more frequently and build your self-confidence in record time.
There are Frequent Deadlines. My screen is covered with sticky note dates. Many websites have submissions once a week, once a month or quarterly. Deadlines make you work within a time frame. They force you to write. And time constraints will prepare you for possible adventures with a demanding publisher.
Body Armor Not Required. Breathe. You can relax. You don't need to don your chain mail for flash fiction because most likely you're not as invested with 300 words as you are with a 100,000 word novel. Comments and criticism are easier to take (somewhat) because you can't become too attached to these little ditties. That's a good thing because then you'll be inclined to practice your writing even more. And isn't that the purpose anyway?
Learning to Write in the Express Lane. How long have you been working on your novel? Months? Years? Then you find out that your writing needs tweaking. You didn't think so, but it does. So, after three months you realized your whole book is in the passive tense (horror!); you misunderstood how to use semi-colons; adverbs were your only form of adjective. Flash fiction will dissect your writing like a forensic pathologist and you'll be the better for it.
Write Tight! Okay, I don't mean the Ernest Hemingway Approach, although it did work for him exceedingly well and a margarita never hurt. Write Tight means concise writing. Every entry has a strict word limit so you learn to eliminate unnecessary words. You can't ramble on for pages about her hair flowing like the ocean tides. So be pithy. There's beauty in brevity.
But where can I start, you ask. Just start. I have several go-to sites for a flash fiction fix, IU being one of them. Here, you find prompts with creative pictures, sometimes with a first sentence. Other flash fiction contests or prompts are theme related. Another site I visit posts an open prompt, which is fine by me because I never know what my characters are going to do next. It doesn't matter where you find your muse hibernating. Just find where you're comfortable and start writing.
Indies Unlimited Flash Fiction Challenge
WOW! Women on Writing
Writers Digest Your Story Competition
---
R.B. Frank has competed one YA novel, has a YA work-in-progress, and a published flash fiction/short story collection – Bite Size Reads. She has a husband, two kids, and a dog, and when she's not loving on them, she's worrying about them. You can learn more about R.B. on her website and her Author Central page.