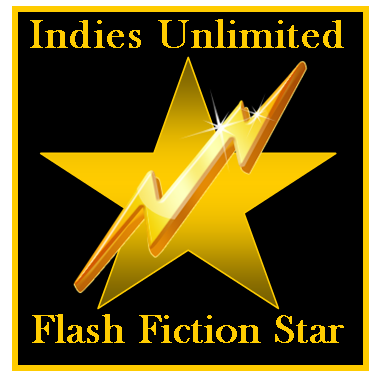 Linda Lee Schell is the Readers' Choice in this week's Indies Unlimited Flash Fiction Challenge. The winning entry is decided by the popular vote and rewarded with a special feature here today. (In the case of a tie, the writer who submitted an entry first is the winner per our rules.) Without further ado, here's the winning entry: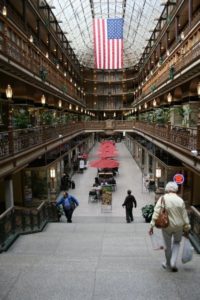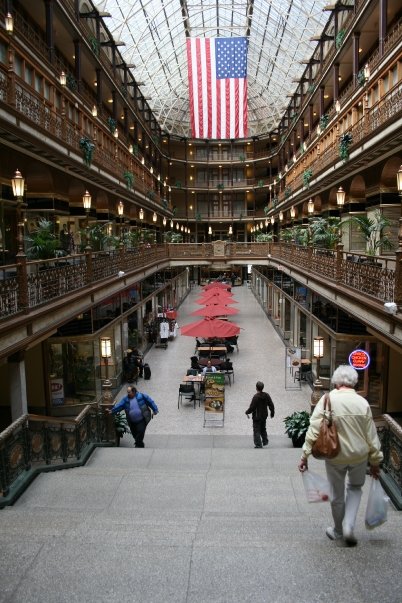 Cleveland
by Linda Lee Schell

Dear Uncle,
Right now I'm in the waiting room. Please forgive this short letter; the nurse may call my name any time.
Seems my mother doesn't have a sense of humor for the letters I send. One letter in particular was about the vista from my little apartment on Fisherman's Warf on Lake Erie.
I bragged about the granite walkway below my balcony. It snakes along a cornucopia of entrepreneurial enterprises designed for our community's convenience and enjoyment. Directly below my veranda is a crowded exercise gym. Further down the granite street I can see Cleveland University Extension sporting rows of classrooms designed for adult education and vocational training.
The second tier is a catwalk surrounded by brass that glows from the warm sun peeking down through a vast and sparkling window ceiling. I like my apartment location best because each door on my level is adorned with the kind of palms that were the fashion in the l920's. Hanging ivy and ferns peak through the brass railings on the third and fourth tiers. I often join my friends for dinner under red umbrellas in the rotunda. Everything I need is right here. Wouldn't you think mother would be happy for me? But no, I never pleased her.
Gotta go, Uncle. The nurse is calling my number. Everything will be fine. The last time I was here, the nurse told me the warden told the doctor to be nice.
---