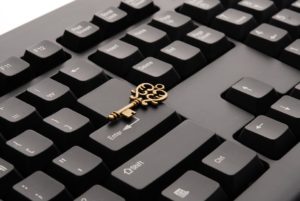 I've never felt so at home in life as I do now, surrounded by other authors. It's a good, comfortable, nurturing feeling to be in the company of others with like goals and souls. I thought that would give me what I need to feel validated, and for the most part it does. But there was something missing.
Something different drives each one of us, of course. Feeling like we're not alone, or the only ones in a particular struggle, makes things easier to deal with. Being a writer can be a lonely, thankless, and penniless endeavor, as we all know. But we do it because we have to – because that "thing" inside of us gives us no other choice.
Then comes life, filtering in all these responsibilities that we feel we need to address – and we put our writing on the back burner. And then, the emptiness comes. But we tell ourselves that these other responsibilities are more important. Well, they're not.
If being a writer is who you are, then you should be writing. A little piece of us dies each day we don't put pen to paper or fingers to keyboard. That piece can be revived through the craft, but in no other way. So why do we neglect it as we do? What does it take to get us to stop putting it aside and make it happen?
Sure, I do writing-related stuff every day. I run IU, I write articles, I'm on advisory boards, I'm in writers' groups on social media. But that's not the same as writing. I felt like, since I was an active part of the community, that it was close enough, or good enough. Well, it's not. The writing HAS to happen.
Sometimes, you just need to spend time with people who are NOT writers. Sound strange? Maybe it is. But I realized something over the past few days: most people never achieve their dreams. Most people struggle to figure out what their calling is. They go through life chasing a target they call success – and that target keeps moving on them, pulling just beyond their grasp. They can spend their entire lives trying to put their fingers on what will complete them and never find it. How sad is that?
We, as authors, know what completes us. We have found our Holy Grails. We are fortunate beings. We need to take that seriously.
So the next time you get frustrated thinking about the fact that you're not writing, think about the guy down the street, or the woman at work, or whomever you'd like, who is struggling through life, looking for their calling. If you don't start writing for yourself, do it for them. They'd want you to.