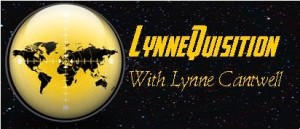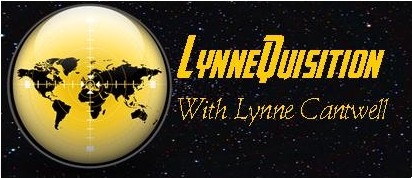 We all know that the first thing a prospective reader will see is the cover of your book, so you want it to look both enticing and professional. A lot of authors buy pre-made covers, but you run the risk of your cover being all matchy-matchy with someone else's.
Trad-pubbed author Shoshanna Evers, now writing as Shoshanna Gabriel, recognized that pitfall when she went indie, so she created SelfPubBookCovers.com. Shoshanna has agreed to take a seat in the comfy chair and tell us about her site.
Shoshanna, how would an author find a cover on your site, and how much can they expect to pay?
Shoshanna: Being an author myself, I understand about operating on a budget. Because of this, most of our covers are priced as low as $69. Some people immediately think, "How can they be any good if they're that inexpensive?" but every cover is vetted by a team, and by our Creative Director, Rob Sturtz, to make sure it's designed to the finest professional quality standards.
For those looking for covers, there are a number of ways this can be done. You can search by genre (such as thriller or romance, for example), by keyword for any major visual element you want on your cover (such as "clock"), or by artist name if you know of a particular artist whose work you like. I know from experience that sometimes you don't know what you want your cover to look like until you see it, which is why it's fun to scroll through our covers, designed by hundreds of different artists in so many different styles.
Lynne: What if I buy a cover from your site, but I see a photo from my cover used on another book?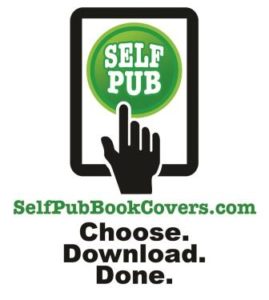 Shoshanna: Most cover artists use stock photos, even for covers for the Big 5 publishing houses. Anyone can purchase photos from stock photo sites. So it's possible that you might see the same photos used elsewhere; it's just what happens, no matter where you buy your cover. That's why we demand that our artists use a minimum of two stock photos per cover (often they use even more), so that if someone else uses one of those photos, your cover will still very clearly look different. We require the main visual be obviously changed enough so that every cover is original and one-of-a-kind.
To get a completely exclusive cover with no elements found anywhere else, you can either buy one of our illustrated covers that doesn't use stock photography, or go for a cover that features original photography. When artists on our site use their own illustrations or original photography, we require that they be exclusive to your book cover alone and not sold or used anywhere else.
If, after buying a cover from us, you see another cover that you feel looks too similar, please contact us and we'll see what we can do for you. We can add another element or perhaps change an element. We want you to be proud of your cover and we want you to love it: our customer service policy is to make you happy!
Some stock photos are more overused than others. If you read contemporary romance novels, you've probably seen a certain pic of a sexy young man wearing a grey hoodie, hood up, zipper open and a bare chest, face in shadows. He's on a bajillion romance novel covers, including one of mine that was published by Simon & Schuster/Pocket!
Lynne: I think I've seen that guy! Can I buy a cover from your site and tweak it so it fits my book better?
Shoshanna: Umm…sometimes. I don't recommend it, to be honest, because we have so many covers that usually all you need to do is refine your search a bit and you'll find something perfect.
The most important thing is that the genre and tone of the cover fit your story, and that it gets readers to click! You may want your cover model to look similar to how you describe your character in the story, but if your character has a tattoo and a mole and an up-tilted nose and one strand of curly hair but your cover model doesn't, I wouldn't worry about adding those to the cover as long as the general "feel" of the character is right. On the other hand, if your story is about a woman with red-laser eyes as her superpower, it might make sense to make the modification if you can't find a red laser-eye cover already made.
Then again, I've had covers where the hair color on the models didn't match my characters, and none of my readers have complained yet. If you find a cover that calls to you, that entices you to click on it, then that cover will do the same for your readers.
If you still really think you need to tweak a cover, email us and we will contact the artist and see if we can set it up for you. Modifications cost a minimum of $50 on top of the cover price. But usually modifications are not necessary, because we have the largest selection of premade covers in the world.
Only the artist who purchased the original stock images is allowed to modify them, so the only thing that you, as the author, can change is the text that goes on the cover. This is not a rule specific to SelfPubBookCovers – it applies to any book cover that utilizes stock photo images.
Lynne: What if there's a dispute between the artist and me? Would you step in to mediate, or are you simply a matching service?
Shoshanna: We're not just a matching service; we handle everything, from ensuring the covers have proper model releases and stock photo licenses to paying the artist and issuing tax forms. We have sold thousands of covers and there has never been a dispute!
Lynne: Can I contract with one of your artists separately?
Shoshanna: If you like one of our artists specifically and want the artist to create a custom cover or modify a cover for you, you can email us and request a quote.
Sometimes authors will buy one cover, then have us work with the same artist to custom-make other covers for the same series (particularly if the covers need to feature the same cover model). Although many times, authors find they can buy covers even from different artists and use them in the same series by branding the series with similar text style and colors.
Lynne: What if I need covers for both eBook and paperback editions of my book?
Shoshanna: Every cover we sell comes with two files: one for print and one for your eBook. The eBook comes in low resolution (72 dpi) and the print cover comes in high resolution (300 dpi). The hi-res image is good for anything printed, from bookmarks and business cards to paperback books.
If you want a full paperback cover, you can purchase one from us. On your Dashboard, under your cover, there's a link to order a back cover and spine for your book. Just fill out the form and we will contact the artist for you. This custom back cover/spine costs $149. Or you can make a back cover yourself for free by using the Cover Creator that CreateSpace offers. You would upload the 300 dpi cover file and then create your own generic back cover/spine.
Lynne: Where can people find out more?
Shoshanna: If you want to hear what other indie authors have to say about their experience using SelfPubBookCovers to get a cover, check out our testimonials page (and see their books on Amazon). Or, you can just go straight to our homepage and start browsing all the great covers.
Lynne: "How can authors keep in touch?"
Shoshanna: You can find us on Facebook at Facebook.com/SelfPubBookCovers, on Twitter @SelfPubBkCovers, or email us at sales @ SelfPubBookCovers.com (no spaces). We love to hear from indie authors. Thanks so much for having me, Lynne! Wonderful Lynnequisition.
Lynne: Thanks, Shoshanna!
---
Indies Unlimited does not endorse or support any specific providers of products or services.