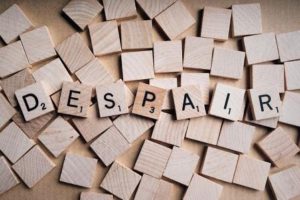 "My sales have flat-lined. Nobody is selling any books."
"There are no readers left. We've swamped them with too many free books."
"Print is more popular, eBook sales are dead."
Have we officially entered the season of dread and negativity? Is there no positive energy left in IndieBook Land? I heard variations of the above statements recently and I didn't like it. And, I don't agree.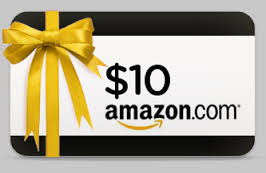 I ran a contest the other day. It was simple. Click on a free eBook then email me the title and you're entered to win one of two $10 Amazon gift certificates. I sent it out in a newsletter that also advertised a bunch of free eBooks from various authors. I wasn't sure whether ten bucks would be enough to entice readers to enter but I thought I'd try anyway. It was enough. It worked. The results were really interesting.
The open rate for my newsletter was 70%, and the click rate was just a shade under 40%. Those are strong numbers. I've never sent out a newsletter with those kinds of returns. And, there was more. I sent the newsletter out late on a Saturday evening. Typically I try for early in the week, and earlier in the morning, but I had no choice on this one. I was fulfilling a commitment to send out notice of a group promotion that I was involved in and I was running late. It had to go out. So, I sent it. The title of the newsletter mentioned the contest, so that was the draw. The entries began arriving immediately. I had a pile on Saturday night and they kept coming the next morning. I had two consistent days before they started to taper off, but even five days later, I was still receiving entries. And, the positive returns continued. The newsletter that kept giving gave me even more.
The readers who emailed me their entries talked to me. Some just sent the title of the book they had downloaded, but many of them sent me messages. I'm lucky, I do receive emails from my readers from time to time and some interact with me on Facebook as well, but these were new readers. I expanded my subscriber list recently and the folks who emailed me were new, random readers, and some of them wanted to talk. It's sometimes easy to forget that we're dealing with actual people instead of numbers that occasionally increase the totals on our KDP dashboards. Here are some of the messages I received.
"I'm on a limited budget. Thank you for sending me the links to the books."
"I had already downloaded Pam of Babylon, and now I've found another that I liked. Thanks!"
"What a great project for us. I've already got lots of books from these giveaways."
There were other messages too. Sometimes there was just a "Thank you" and other times they told me who they were and where they lived. I posted the link to my Facebook page and invited readers to friend me so I made a few new friends also. It was like a huge infusion of positive energy and it reminded me that there are readers out there who want to know more about our work. And, they read our books, too. These folks weren't just filling up their Kindles. They knew about some of the books advertised and some of the authors, too. The contest drew them out and allowed me to have a bit of a dialogue with them. Without it, there would just have been clicks and perhaps the odd review or peripheral sale. This was better. This was real.
So, discard your tinfoil hat. We're still on the correct path. All is well. Real, living, breathing readers are out there waiting to feast their eyes and minds on our words. And, if we look hard enough, we'll find them. And sometimes, if we're lucky, they might just talk back.