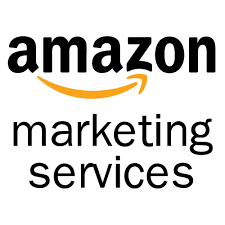 How time flies. I wrote a post on Amazon Marketing Services in January, 2015. Like many of us, I made a number of attempts at making AMS ads work for me at that time. None of them did and eventually I relegated them to the back burner, intending to revisit them someday.
That "someday" happened about four months ago, when I started hearing of authors who were using the ads effectively. That encouraged me to jump back in and start experimenting with them again. It took quite a few false starts, but by January, I was running a number of ads that were profitable. Now, I am focusing more and more of my time and ad dollars in this arena.
Let's start with the basics. In my original post, I was talking about Product Display ads — the ads that appear underneath the "Buy" button on a book's Amazon page.
Today, I am going to focus on Sponsored Product ads, or what some people refer to as Keyword ads. These ads appear underneath the "Customers who bought this book Also Bought…" line. Personally, I think it's a better ad placement than the Product Display ads. By the time someone gets to the "Buy" button, they've likely made up their mind what they are going to purchase and are a harder sell. If they're still looking at the "Also Boughts" and "Sponsored Ads," I think they are more susceptible to finding something else.
I'm not going to do a step by step walk-through of how to place a Sponsored Product ad, since Melinda Clayton took care of that in a tutorial for you yesterday.
Most people want to start slowly, and I understand that, but the real trick with AMS ads is how to scale up. I've heard dozens of people lament that they put spending limits of $100 per day on their Sponsored Product ads, and they are only spending 2-3% of that. There is a solution, but it does take a bit of time and effort. The key to scaling up is to run multiple ads, including multiple ads for the same book. It's difficult to get a single ad to spend $50 per day, but not that difficult to get 25 different ads to spend $2 per day.
Let's start with choices you make laying out your ads. First, when asked to choose an end date for my ads, I always choose to run it continuously. You can (and I do) pause ads for various reasons at any time. If an ad is knocking it out of the ballpark, do you really want to have it stop dead and have to try and recreate that magic formula? No, you don't, because I have found that even copying and using that exact ad again will not deliver the same results. I strongly recommend to continuously run your campaign.
Next, you will always want to add your own keywords. When I talk to authors who are failing with AMS ads, it's almost always that they don't have enough keywords. How much is enough? My most successful ads have 500+ keywords. "Holy cow!" I can hear you screaming at your screen. "How in the world do you come up with 500 keywords! I can barely come up with the seven I use when I publish my book!"
I understand that it's daunting initially, but it's not hard to come up with that many keywords. You can always add words like "romance" or "time travel," but that's not really the kind of keywords you need. Instead, add authors and book titles. Go to the Top 100 for your genre and add all the authors there. Add the authors that are in the Hot New Release list. Then, find the authors that are truly representative of what you write. Click on their Amazon page. Underneath their author picture will be a list of authors similar to them. Add all of them, then click on one of them and repeat. And repeat. And repeat.
The typical criticism of this strategy is that many of those authors aren't really compatible with you or your genre. The great news is, it doesn't matter. This is called shooting first, aiming later. Once your ad is up and running for seven to ten days, go through your keywords and see which ones aren't performing. "Not performing" doesn't necessarily mean "not getting any clicks." Instead, it means ads that are either delivering a lot of impressions, but no clicks, or delivering both impressions and clicks, but no sales.
That brings us to the biggest weakness in the AMS system: the dashboard. It's horrible. It shows clicks (and the money a click cost you) quickly, but sales information lags two to three days behind. It also doesn't include KU page reads. So, if your book is in Select, you may very well be making extra money that doesn't show up in your dashboard.
So, what's the remedy for the crappy information that Amazon gives us? Make our own. Before I run an ad for a book, I look at the most recent 30 days of sales and page reads for a title that hasn't had any promotions. This gives me my baseline for that book — how it performs when I don't do anything to help it. Then, after an ad has run for 15-30 days, I compare the new numbers to the baseline. I take the total sales for that book, subtract out the baseline, and I have a pretty good guess at how profitable the ad (or ads, I run multiple ads on the same book) has been. Would it be better if Amazon gave us better information? Of course. But, if my choice is between running ads and improving my book's ranking, or stewing about the lousy information, I'll run the ad and leave the stewing to others.
Tune in tomorrow, when I'll share more information on how to examine your ads and determine which ones to continue running, and which to pause.