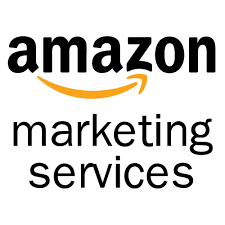 Yesterday, I shared part one of this post, about how to use AMS ads for fun and profit. Today, let's start by looking at how I examine some of the numbers I get on my ads. If you click on the ad from your dashboard, you'll see a number of different columns, including impressions, clicks, cost per click, etc. If you single click any of them, they will show you their performance in that category, from bottom to top. Click it again, and you'll see the same information from top to bottom.
Overall, there are some numbers I use as benchmarks to decide if an ad is working. I like to see close to one click-through per 1000 impressions. Too much lower than that and Amazon will stop serving your ad, no matter how high you bid, because readers are not responding to it, and relevance is a big part of the algorithm that decides how and where your book appears. Then, I really want to see one sale per every 7-8 clicks. If my average cost per click is $.20, and it takes me 12 clicks to get a sale, then I'm losing money on every $2.99 book I sell.
Of course, you might bid lower on keywords. You can choose how much to bid on individual keywords, so if an author seems like a perfect match to me, or if I really want to get into their Also Bought lists, I might bid much higher. Or, if Return on Investment is the most important thing to me, I might bid very low on all keywords, knowing that I am getting far fewer impressions, but the ones I do get will lead to a more profitable ad. You've got to decide which approach works best for you. Personally, I bid higher. You only get charged whatever it takes to beat out the next highest bid, so even if I bid $.35 per click, my average click still only costs me about $.19.
One question I often get is, "If I run two or more ads for the same book, am I just bidding against myself?" I can't answer that for sure, as I don't have enough data, but I will say this: I often have ten or more ads running for the same book, and I've never noticed that my cost per click has gone up, or that my ROI has gone down. What has gone up is my sales of that book.
Now, let's think about your copy. The good news is, unlike Facebook ads, you don't have to do the layout yourself — Amazon does it for you. Your ad will feature the cover of your book, plus some basics like price, how many reviews, and what star average those reviews are, publication date, etc. Those elements are not changeable. The only element you control is the blurb. It's short, too, only a few hundred characters, so I really recommend taking your time with it and testing different blurbs. I will often run the identical ad with two different blurbs to see which one performs better.
Things that have worked well for me are an emphasis on the hook of the book, questions to the reader, and mentioning that this book is enrolled in Kindle Unlimited. Here's one of my most successful pieces of ad copy:
Thomas Weaver died, then woke up in 1976 in his teenage body and bedroom, all memories intact. Can he fix what he screwed up the first time around?
That was obviously a "hook" ad, and it's run at better than a 100% ROI since I launched it. Another successful option was to cut that copy down even more and add, "Free to read in Kindle Unlimited."
Amazon will reject an ad on a book for a number of reasons. If it doesn't like your cover — say there is implied violence like a gun, or a pool of blood, they will typically reject the ad. Also, if the book is "too sexy" by whatever standards they use, they will kick it out. And, if you use odd punctuation or capitalization, the same thing will happen. The first time I ran an ad looking to increase my page reads, I typed KINDLE UNLIMITED to attract the eye. That ad got rejected because of the capitalization.
Of course, once the ad has done the heavy lifting for you by delivering a ready, willing, and able to buyer, your Amazon book page has to seal the deal, which requires a great blurb, genre-appropriate cover, and a killer first few pages to show up in the Look Inside. Reviews are also helpful, as social proof, but not absolutely necessary. I use AMS ads right from launch day for new books. In fact, I think they are the best ad dollars you can spend right out of the gate.
I know AMS ads don't have the greatest reputation, but they are currently my go-to strategy for promoting my books. Amazon prefers to see a slow build in sales, as opposed to the huge spikes we often see when we use promo sites like BookBub, ENT, etc. It's a great way to get the Amazon machinery to work for you.
I've heard authors say, "I'll be damned if I'll pay Amazon to show my books to people. They should be doing that anyway." AMS ads are obviously not right for you if you believe that. For me, though, I try to be practical about things. If AMS ads help me become more visible and chart higher and longer, I'm going to do it until it stops working.
In various author groups I'm in, I've seen other authors comment, "This sounds like too much time and energy for too little gain." That's something each individual needs to decide, of course. For me, the time and energy I have committed to learning the system has been paid back several times over. A book I released last July had been ranking around 50,000 in the paid store. This past month, it has been under 10,000 consistently, which puts it high up on its genre charts, which of course leads to more exposure.
After reading this, if you have questions, drop them into the comments section, and I'll do my best to answer them, if I can.