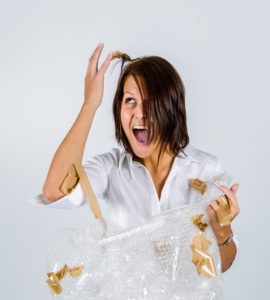 A reader sent in this question:
I'm an indie author who is considering doing an anthology with some fellow authors. I came across the First Chapters one you did and I was wondering if you had any advise on how to do this best? (First Chapters takes the first chapters of 22 different minion books and compiles them into one anthology.)

I had a couple specific questions, since we were thinking about doing a First Chapter complication as well for our book, but we are a little concerned that since we're all in KDP Select, we can't do what you guys did.
In reading their terms, it seems we can "give away" samples (meaning can't sell it) as long as they are less than 10% of the book. I assume since you guys are selling your anthology, that none of the books you pulled chapters from are in KU, and can never be in KU because of that?
Thanks for your help!
Here's the answer from our awesome team of authors:
Amazon has made a lot of changes regarding anthologies. For your book to be in Select, you must have total publishing control over it. So, you definitely cannot put the entire book in an anthology. If the first chapter is within the 10 percent, it could work. I definitely wouldn't put the anthology in Select. Amazon does not like double dipping.
I know one chapter in an anthology isn't the same as a boxed set, but with boxed sets, KDP is now requiring whomever uploads and publishes it to prove they have exclusive publishing rights to all of the content in it (and I don't know how they can do that if the book is available separately). Multiple author works are under intense scrutiny these days. Honestly, things have changed so much within the last year that the best bet is to email KDP and ask.
Our admin adds: This was one of those seemed like a good idea at the time things. In all honestly, this particular anthology has not sold well (as I'm being told most of this type don't), and therefore it hasn't given any of the authors involved any kind of exposure. The book has been permafree on Smashwords for ages, too.