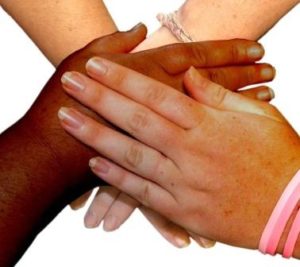 Recently Hal Niedzviecji, chief editor of Write Magazine, the quarterly published by the Writers Union of Canada, was pressured to resign as a result of his editorial, "Win Appropriation Prize". His take was that there ought to be no barriers to writing about those we do not "know" and that readers would be the ones to take us to task if we cross the line.
The furor that resulted prompted me to explore the topic of cultural appropriation in writing. It's a tricky one and the opinions run the gamut from "never" to "anything goes".
I think a good deal of the problem stems from not truly understanding what "cultural appropriation" or "appropriation of voice" is. The Cambridge Dictionary defines it as, "the act of taking or using things from a culture that is not your own, especially without showing that you understand or respect this culture". Wikipedia adds, "Often, the original meaning of these cultural elements is lost or distorted, and such displays are often viewed as disrespectful by members of the originating culture, or even as a form of desecration".
Recently, indigenous activists in Canada forced the cancellation of Amanda PL's art show in Toronto that drew direct inspiration from indigenous art – which she had studied. In the U.S., white artist Dana Schutz was vilified for depicting the body of Emmett Till, a murdered young African-American, in a painting. Most recently, spy author Anthony Horowitz was "warned off" using a black character because it could be considered patronizing.
In my opinion, these definitions barely scratch the surface. We live in an increasingly diverse world. Many writers share the aim of improving our understanding of that diversity and of challenging us to accept difference as a positive. That same diversity makes it a given that our work will include characters who illustrate the society in which we, and those characters, live. To ignore this, to exclude characters from other cultures, would make our writing both unrealistic and artificial.
Yet, including characters from other cultures, races, religions, etc. places the writer on thin ice. First, it is essential that we do so with respect and that we do our utmost to be as accurate as possible. There is a line that ought not to be crossed and that line moves fluidly depending on whose opinion we seek. The issue is not so much whether or not we include such characters. Rather it is to what depth, what intimate level, we claim to understand the nuances of that culture and incorporate them into our writing. To what extent may we claim "expert" status about another culture and assume such intimate knowledge that we can "speak for" that culture as though we are a member. It's a matter of degree and that degree shifts depending on who you ask. It's a little like "political correctness" which, in many cases, is intended to show respect and weed out insulting stereotypes, but can also be taken to extremes that many disagree with.
When studying Feminist Theory at Grad School, we had a great deal of debate about how much I, as a heterosexual white woman, could speak for a black lesbian woman. It got very heated. Interestingly, those who were like me – white, middle class, heterosexual – were least likely to grasp that we could not put ourselves in the shoes of that "other". It is a truism regarding privilege not to "see" those who do not enjoy it. And that is what makes this so important. It is something we must be willing to challenge within our own attitudes.
Often the answer lies in the nuances, not in the general.
Let me offer an example from my own family: Since my father was imprisoned during the war in Dachau, receiving the same treatment as the other prisoners, I consider myself a "child of the Holocaust". I fit the syndrome, the personality profile, in many respects. Yet, I have had Jews tell me that I cannot include myself in that group because my father was not a Jew. I felt hurt by the exclusion from that shared background. They felt I had no claim to it.
Who is right? In my opinion both have legitimate arguments.
On the one hand, my father suffered almost all of the things the Jews in Dachau did. The effects were the same in most respects. And, the "next generation" effects on me were as well. I could argue that there is no difference.
Yet…Jewish prisoners were not hauled repeatedly into the office of the S.S. and asked to "Come over to our side – you with your blue eyes and blond hair". Jews were not offered that unique "privilege". (For the record, he refused)
So, my father cannot assume to speak for his Jewish prison-mates' experiences any more than that Jewish prisoner can assume to speak for my father's – at least not insofar as each is affected by those unique differences.
On the other hand, both can speak about what it was like to be imprisoned in the death camps – about their shared experience.
In my opinion, this is the line we must seek in our writing. At what point in our depiction of a character or culture have we crossed into the area of imagining beyond what is observable, outside of what is universal? At which point have we based our writing on assumptions that we have no means of verifying?
That is the line that we must not cross. That is the "bottom line".
I look forward to hearing your opinions.