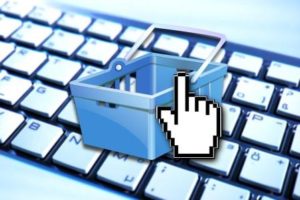 I was coming up empty on post ideas. Those on my idea list I'd either already done or wasn't feeling inspired. So I asked a couple friends. One, half in jest, said I could "write about our new dystopian future" and about what it might do to the "future of publishing." That sent my mind off, thinking about a bunch of disparate things that somehow ended up tied together in my view. We'll see what you think.
Since Brexit and the recent US election, I've seen multiple indie books released that, whether they were written since, anticipated the result, or received last minute tweaks between the election and release, they are different in how they reflect the future because of those election results. I think that's good. I'm going to explain my thinking and throw out a few ideas based on those thoughts for authors to consider. My thoughts and ideas fall into three different areas although they all tie together. These are: readers, the market, and authors.
For readers, books with stories that imagine a future based on current directions might be dystopian, but they could also be utopian or near-future science fiction or any genre where the story could be happening in the future. That future could be good, bad, or anywhere in between. I think we all wonder about the future and these kinds of stories give us, as readers, a way of imagining where we might be headed, considering how likely that is, and what we think of it. Essentially a way of processing the possibilities in our mind. During periods of upheaval, readers are going to be looking for this kind of read even more than usual. That 1984 has recently hit the Amazon bestseller list should be all the proof this contention requires.
That last sentence is also a statement about the market. Those who have grabbed a copy of 1984 and read or re-read it are going to be looking for their next read. It seems logical that certain kinds of stories are going to be hot in at least the short term. These are the kinds of things that an indie author can jump on if they're so inclined. An indie can do that. By the time a traditionally published author could react and get their book on the shelves, the hot period might be over.
I'd never recommend an author write something that didn't appeal to them, solely because the market seemed to be there. But if you're considering multiple projects or trying to decide between two directions a story might take, taking the market into consideration to help decide makes sense. Plus, it seems that the same things influencing readers to read a certain kind of book to "process" things or consider possibilities, might be something an author could take a step further. Whether the tale you spin is a warning of a nightmare or a future full of butterflies and unicorns is up to you.
Without getting political (our admin is super cranky this week and will definitely delete your politically charged comments…), what are your thoughts?