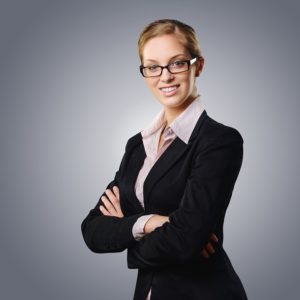 I was introduced to Reedsy by a friend who had just hooked up with an editor for her new book. Although she had yet to get into the meat of working with the editor, she was encouraged by his background and the process through which they'd connected. I decided to check out Reedsy and see what they were about. In order to do that, I got in touch with Ricardo Fayet, the founder of Reedsy, and plied him with questions.
Ricardo, how does Reedsy work?
Reedsy is an online marketplace that helps authors and publishers find the right professionals for their projects — think developmental editors, copy editors, cover designers, illustrators, publicists, marketers, etc.
The way it works is pretty simple: as an author, you sign up for free and can then browse through our 700+ publishing professionals. It's important to know that we have individually certified every one of them, and that they've been handpicked out of over 20,000 applicants…
You can browse the available freelance professionals by the type of service you're looking for, your genre, and location, and you can then reach out to the ones you'd like to get quotes from.
In other words, Reedsy allows any author to get quotes from specialized, professional editors, designers, or marketers for pretty much any project. You can then compare the quotes and have a conversation with all of them before deciding on whom to hire.
Do you do any kind of vetting of the designers, editors, and other professionals that participate there? If so, what's the nature of that vetting?
As mentioned above, we do carefully vet all the professionals we list on our marketplace. We receive hundreds of applications from freelancers every week, and we generally only accept around 3% of them.
To apply, freelancers complete a Reedsy profile, which we then look at to decide whether to add them to our marketplace or not. We particularly look at their work experience and portfolio. I'd say that 90% of the editors and designers on Reedsy come from traditional publishing and many of them have worked with bestselling authors.
To give you some examples:
Michael Rowley: worked on The Martian, by Andy Weir;
Tom Sanderson: did covers for various James Patterson novels;
Rachel Lawston: worked on several Terry Pratchett covers;
Aja Pollock: edited books by Neil Gaiman and Ken Follett;
Nicola Slavin: worked as a marketer for Pottermore and Roald Dahl.
You can learn more about our selection process here.
Can you tell me what kind of success rates your customers have? Do most authors complete their projects with your professionals? Do you know how many don't?
Around 60% of authors who reach out to professionals on Reedsy end up hiring one. Then, in terms of how many collaborations are successful, I'd say that 99% of them are. We consider a collaboration unsuccessful when the author and the professional decide to stop working together (for whatever reason), or when one of the two parties reaches out to us to ask us for mediation.
While this mediation is something that Reedsy offers as part of our "project protection" for the author, we almost never have to get involved as disputes are extremely rare. This is a result of our careful curation of the freelancers we allow on our platform.
Would past customers be open to being available for referrals, giving new customers insight into their process and experience?
After an author works with a professional on Reedsy, we prompt them to leave a review, both of the professional's work and of the Reedsy platform in general.
To give you the numbers, the average rating given to Reedsy by authors is 9.4/10, and the average rating of our freelancers is 4.9/5.
The reviews left by the author are available on every freelancer's profile on Reedsy, so that future authors can get a sense of what it's like to work with said professional.
What would you suggest that new authors look for in a book designer? In an editor?
I'd say that the first thing to look for is someone with experience in your given genre. Genre tropes are vital both to the story and to the cover, so if you have a women's fiction book and you hire an editor who's only worked on thrillers so far, the feedback on your narrative arc, plot, and characters is not going to be that valuable. Then again, they'd probably decline to work on the project anyway.
The second thing to look for is a certain connection, or chemistry, with the professional. You want to work with someone you feel comfortable communicating with, and whom you can trust. In the words of one of our editors:
"Editing styles vary as much as writing styles do, so when choosing an editor to collaborate with, consider how your early communications with this potential partner make you feel. Your editor's job is to point out flaws and guide your creativity — sensitive manoeuvres both. Does this person make you feel embarrassed or inspired? Capable or cut-to-size? Find someone who makes a safe space for your creativity, mistakes and all." — Rebecca Heyman
Thank you, Ricardo, for your informative answers. It sounds like Reedsy could be a useful component to any writer's support team.
So there you have it. Looking for a professional to help you move forward with your book? You might just check out Reedsy and see if they have someone that fits in with your plan. I would almost bet they do.
---
IU does not officially endorse vendors, but we are glad to share information that will help authors make educated decisions. – The Admin.