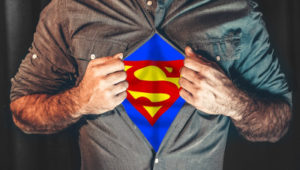 Guest Post
by Kevin Tumlinson
Indie authors are incredible.
Few industries match publishing for the sheer volume of challenges, demands, and overhead—from production costs to distribution considerations to marketing strategies. These are the types of challenges met by tech giants and globe-spanning corporations, with budgets and teams of experts and professionals to help meet the demand. And yet, these same challenges are faced by the independent author on a daily basis, often operating with only a shoestring budget and a lot of elbow grease.
Bring it. We're indie. We can take it.
Indie authors have all the tenacity and courage it takes to DIY their way to publishing success, but that doesn't mean they have to do it all alone. In 2012, Draft2Digital was formed by a bestselling author and two of his code-genius friends, specifically to help will-be authors to convert, publish, and distribute their books worldwide, with support the whole way. The idea was to build tools and resources that would let writers … well … write, while not having to worry about much else.
There are several things to consider when you're building and growing your indie author career. Let's take a look at the roadmap, with a few mile markers from D2D, to help you along the way. Continue reading "The Indie Author Roadmap – Part 1"