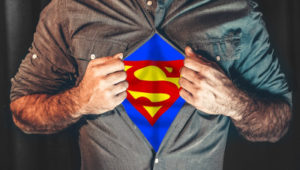 Guest Post
by Kevin Tumlinson
Indie authors are incredible.
Few industries match publishing for the sheer volume of challenges, demands, and overhead—from production costs to distribution considerations to marketing strategies. These are the types of challenges met by tech giants and globe-spanning corporations, with budgets and teams of experts and professionals to help meet the demand. And yet, these same challenges are faced by the independent author on a daily basis, often operating with only a shoestring budget and a lot of elbow grease.
Bring it. We're indie. We can take it.
Indie authors have all the tenacity and courage it takes to DIY their way to publishing success, but that doesn't mean they have to do it all alone. In 2012, Draft2Digital was formed by a bestselling author and two of his code-genius friends, specifically to help will-be authors to convert, publish, and distribute their books worldwide, with support the whole way. The idea was to build tools and resources that would let writers … well … write, while not having to worry about much else.
There are several things to consider when you're building and growing your indie author career. Let's take a look at the roadmap, with a few mile markers from D2D, to help you along the way.
eBook Conversion & Print Layout
The great irony of writing is that even after spending weeks, months, maybe even years bringing a manuscript to completion, you still find yourself at the very beginning of the publishing process.
Taking that manuscript and converting it to an epub or mobi file (the two standards of eBook publishing), as well as getting it into layout for print can be a chore. It can also be pricey — with options ranging from purchasing pricey layout software to hiring a professional to do the work for you.
The other cost can be time. There are plenty of free resources and tools out there for getting your book into an adequate layout. Many of them are clunky, or have a steep learning curve. Putting in the time to learn them can pay off, in terms of reducing your overhead.
Another option, and one we at D2D are kind of proud of, is our free, automated eBook conversion and print layout.
We've built a tool that lets you upload your Word Doc or RTF file, and then choose from a library of automated templates. Your book will be converted automatically to a clean and attractive eBook, in all the standard formats, and the template will carry over into a gorgeous print-ready layout that you can take to any publishing-on-demand (POD) service.
That conversion and layout tool is free, and is comparable to some of the high-end automated layout software available to authors, normally with a price tag of around $200 or up. We think free is better.
There's no obligation to distribute through D2D, to use the software — just create an account, do your conversions, and then do whatever you like with the files. Go directly to a vendor, if you prefer, or give the files away to your readers. You own all the rights, and make all the decisions. We just make it easier.
In addition to simply converting your manuscript, and making it look pretty, there are also some content considerations.
End Matter
In general, when you see the term "end matter" (also sometimes referred to as back matter), it's meant to be all-encompassing — meaning it includes front matter as well. This is additional content that provides useful information to the reader, above and beyond the story or content of the manuscript itself.
End matter may include:
·         Copyright page — establishing your intellectual property rights over the manuscript
·         Also-By page — a list of additional books written by you
·         Dedication — a brief inscription in honor of someone or something that inspired you
·         Author bio — your origin story, and a bit of background about you and your life
·         Publisher bio — some information about either you or the entity responsible for helping you publish
·         Call-to-Action (CTA) — a brief marketing pitch for someone to follow you online, join your mailing list, or other action
·         Preview — a snippet from another book, meant to entice readers to purchase more of your work
You may already include some or all of these things in your manuscript, having written them in by hand. Updating these each time you publish a new book can get a little tedious.
D2D has a built-in end-matter generator that you can use to automatically insert end matter into your eBook. It's an optional tool, and you can even pick and choose which pieces you want to include and which you might exclude. In some cases, such as with the Also-By page, you can choose where the content appears in your book: front, back, or both.
One of the nicest features, however, is the fact that your Also-By pages can be updated automatically, each time you publish a new book. This keeps you from having to go in, book by book, and make sure everything is updated, then hit "publish" again and again. It's all done for you, which is kind of how we do things.
Now that you have your book ready to release, complete with your front matter and end matter, it's time to consider where it should be sent.
We'll talk about that in Part Two of this article.
---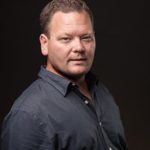 Kevin Tumlinson is a bestselling and award-winning thriller author, host of the popular Wordslinger Podcast, and Director of Marketing for Draft2Digital. Find out more about Kevin on his Author Central page, and more about D2D, and all they do for authors, at https://draft2digital.com.