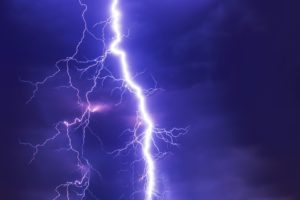 Despite it being much shorter than most other types of writing, flash fiction can be a valuable launch-pad for writers, offering them an opportunity to practice their art and do it quickly. Whereas a novel can sometimes take years to write, a piece of flash fiction can often be written in a few minutes, although the general principles of writing it are the same. You still need to use good grammar – although there are exceptions to this and every other rule you may encounter – and you still need to write clearly and with a good idea of what you're hoping to achieve. But, unlike most other types of fiction, flash fiction can be read quickly and can appeal to almost anyone. And because of this, it's much easier to get someone to read your work if you write short pieces, and this makes it easier to get the valuable feedback you need, especially if you're a developing writer needing advice on your writing style and abilities.
Flash fiction is how I first developed my skills as a writer. It gave me an opportunity to experiment each week, posting a short piece on a writer's blog each Friday, together with a few other like-minded individuals, each of us hoping to win the credit for best story. The writer who hosted the competition would post a prompt – usually a photo, although it could sometimes be a phrase – and then we'd all begin, with everyone posting their entry before the same time the next day. There'd be a delay after that while the host read the entries and then considered them all, announcing the one which she considered was both the best written and which fitted the prompt better than the others. There would also be honourable mentions for the other commendable entries, this being the 'prize' I hoped for then, the host also giving comments on what she thought set them apart, discussing them briefly so we could all learn from each other's experience. It was a friendly, fun way to develop skills as a writer and it led to friendships with other enthusiastic word-wrights, many of whom are now quite dear to me.
However, aside from the social aspect of writing flash fiction, it can also be a good way to develop sound writing habits. A limited word count makes it necessary to use every word well, stronger words being more effective in their roles as the messengers of the writer's intent. Sometimes a single word, if chosen well, can suggest an emotion or an image or a complete memory, the skill being in the writer's ability to tune into the reader's thoughts and perceptions, the key words becoming a short-cut to an experience which can be shared by both. It helps us develop an ability to write lean, muscular prose, it being much easier to write tight, engaging novel-length stories if you've already mastered the skills on a smaller scale. A piece of flash fiction, if written well, has much in common with a longer piece of writing: still having the need for a beginning, a middle, an end, good characterisation and an engaging story. It's the writer's equivalent of a quart in a pint-pot, only in this case it's more likely to be the coffee-cup you'll empty while you read it in its entirety.
And now, even though I've developed a little skill as a writer, I still love writing flash fiction. It's a good way to remain aware of how tight my writing is, and still gives me opportunities to get regular feedback on my style and how effective my prose is. It's also an opportunity to try out new ideas, or I can use it as a warm-up exercise before I commit myself to working on my current work-in-progress. And it can also be a way to help refresh my muse when what I want to write isn't going as well as I'd hoped it would.
Or it can be fun. I always have fun when I write flash fiction.
It's addictive.
Here are a few blogs that I can personally recommend for practicing flash fiction:
Siobhan Muir hosts a weekly 250-word limit flash fiction competition each Thursday on her blog, called the Thursday Threads Challenge.
The Write Services host a similar competition every Sunday, called the ATA Flash Fiction Challenge, again usually with a 250-word limit.
Indies Unlimited also host a weekly photo prompt every Saturday, again with a 250 word limit.
And Dan Mader has a weekly free-write – called '2 Minutes. Go!' – with no word limit which he hosts on his Unemployed Imagination blog on Thursday and Friday each week. There are no winners there, but there are lots of other keen writers who'll offer constructive and kind comments on all posts made there.
There are many more to be found, of course. If you type 'weekly flash fiction competition' into Google you'll probably find more than enough to keep you amused.