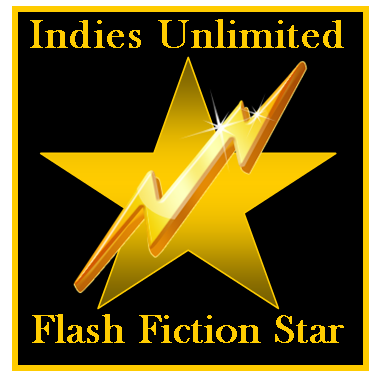 Pat Mills is the Readers' Choice in this week's Indies Unlimited Flash Fiction Challenge. The winning entry is decided by the popular vote and rewarded with a special feature here today. (In the case of a tie, the writer who submitted an entry first is the winner per our rules.) Without further ado, here's the winning story: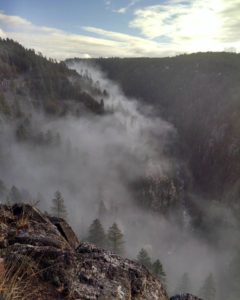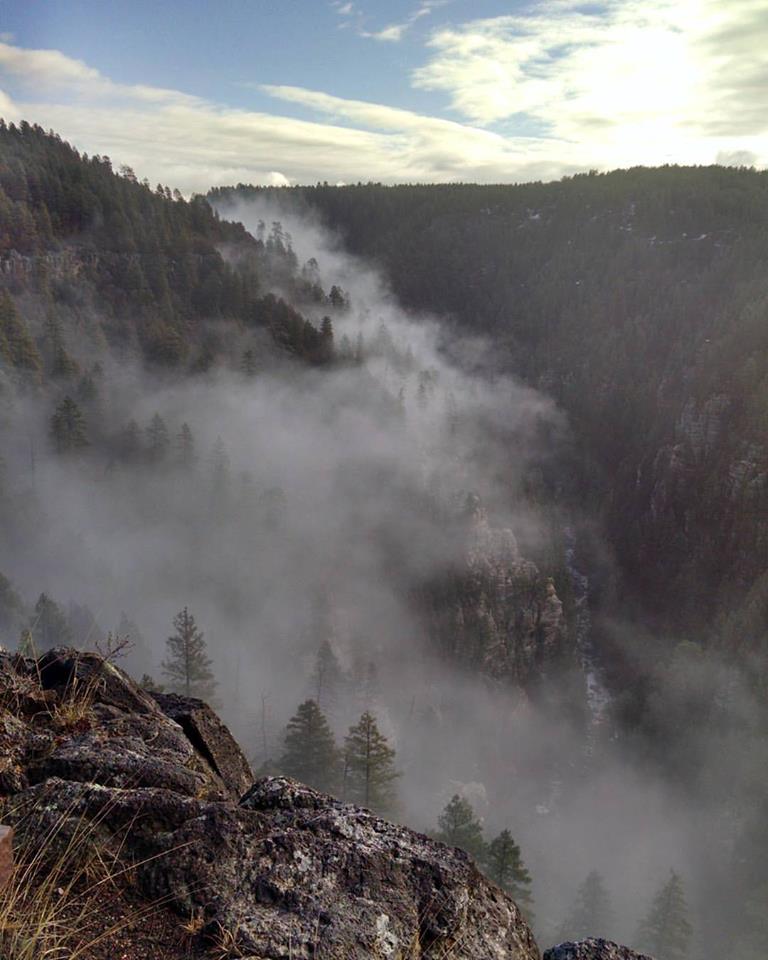 Misty Mountain Morning
by Pat Mills 
Ruth paced the floor. She could not believe her Frankie was a bank robber.
Everyone was experiencing hard times in 1935. But to rob!
Their 200-acre homestead had always provided food and shelter for her family of seven children.
Through the window, she stared at the 'blue smoke,' as the Cherokee called the mist, swirling around the tree tops.
Ruth had to trudge four hours, down the mountain, to the bank.
But then, the bank manager sent her to the sheriff's office.
There, Ruth sat down, and neatly stacked 1,000 dollars worth of bills in front of the sheriff. The whole story of her husband's late-night meetings with others, the secret language, like WPA, tumbled out.
He smiled, but his stomach was in a knot. How was he going to tell Ruth that her ancestral homestead was condemned – by the government, just to make a bigger playground for politicians?
The deputy brought in her husband Frankie.
"I wanted to tell you… when I had a good plan. The government found a house for us, in a town with a school. We have to accept it, even the big logging companies lost in court."
"How could you?" she cried.
"I have a good job that President Roosevelt started. I'm learning. We need a fresh start."
"I'm so scared."
"I trust the president. After all, his name is Franklin." He smiled.
Ruth started to smile.
"At least, I'm not a bank robber." He laughed.