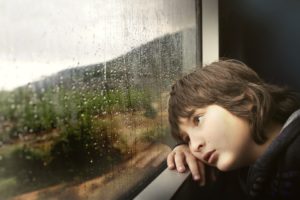 Between 2011 and 2017 I wrote and published seven books. I'm not a fast writer, in fact compared to many authors I write quite slowly. I ponder and I stare out of windows. Then, I write and I rewrite. In fact, my methodology is to start over at the beginning of my work-in-progress each time I sit down to write. I know, it's masochistic, but it's what I do.
During those years, writing became an almost daily part of my life. I even quit my day job for a short period of time to write full-time. When that didn't go as planned and I went back to the daily grind, I still managed to put some words together and create some books. I'd put in my eight-hour days at the office and I'd write on days off and evenings. It worked out fine. Then, last year I stopped writing. No more fiction. No more made-up stories spilling from my head onto the paper. I just stopped.
I was going to tell you that it wasn't by design, but I suppose in a way it was. I built a small online business that requires me to put hours in daily sitting in front of a computer. Not just some evenings and weekends, but every day. This online business requires me to get up at 4 a.m. five days a week, plus I still have my day job. So, there's no time left to write.
I want to tell you how that feels.
I didn't include it, but picture a blank page after the last paragraph. Then another blank page and another and another. That's what eventually happens. At first you have grand intentions and still wake up in the middle of the night and jot down your ideas in your notebook hoping to expand on them when you're awake. But, what happens if you don't have the time? The idea remains, but the urgency that comes from having that creative burst dwindles, and, it's harder to fill in the spaces and move out from the idea. So, you keep working on your other projects. And, you don't write.
This went on for over a year. I have been so engrossed with my online business and day job and of course trying to live a full life in between those things that writing ended. The ideas were dismissed before they even became structured thoughts. I thought this was okay because the priority this year has been to build the other business. And, there have been rewards from doing that, but something happened recently. I had an epiphany of sorts a few weeks ago. I received an email from a reader who said one of my books was her favorite summer read. My ego responded and I pulled up the book on Amazon and read the blurb. The blurb included a short section of the work. I liked reading it. The words are ageing well. And, like a long-ago girlfriend who I'm not allowed to talk to anymore, or a favorite food that my diet won't allow (I have neither of those things, but let's imagine), I felt a pang of longing, a real sadness that she, I mean, writing, wasn't part of my life anymore.
I fixed it, of course. I wrote a little section and added to a long-ago draft that I'd put aside. And, I partially outlined (a new process for me), where I'm going next with the story. I didn't feel fulfilled. In fact, it scares me when I think of all the work that's ahead of me to see the story through (writers will relate to this), but I did feel better. I felt like I was doing what I was supposed to be doing. Writers need to write. Disregard the title of this piece. If you need to stop writing do so only briefly. Then, get back at it. I've shuffled my schedule slightly and have a little time to write now and I hope to open that little time up to a larger time in the future. And, then one more little thing will be right in the world. Keep writing, you'll feel better.