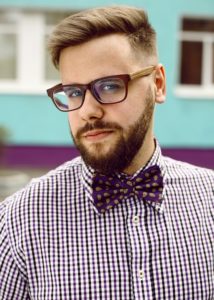 I think, somehow, I am destined to create what I learned only yesterday are beta heroes. I had never, until this week, heard there was such a phenomenon. Now I am so glad I know what he is. You see, several members of my critique group have been telling me that the male protagonist in my current novel is not "strong enough" – that he ought to be more macho, more – and these are my words now – traditional. It has been a profoundly frustrating experience. You see, I don't want my main characters to be constrained by traditional boxes, not the men and especially not the women. So, while all the members of my group think my female lead is great, they have been telling me my male lead ought to be more stereotypical (my words again). I was even told he is a "wuss" and that that's not what readers want. They seem to equate "strong" with "macho."
I beg to differ. When I think back to my previous books, none of my male protagonists really fit the mold. Yet, my readers have loved those characters. They see no problem with them. And this is true even of my male readers. It seems readers and writers respond differently. Hmmmmm.
So, for those of you who don't know, and I think that is many of you, this is what I've learned about a beta hero.
He's not the swashbuckling bad boy who sweeps you off your feet in a fit of wild passion. He's not the guy who welcomes a fight and acts or speaks before he gets his brain in gear. He's not interested in eye candy on his arm, though he may still be struck by beauty. He's not the guy who charges into the fray, shouting, arms waving, stirring his men into a frenzy.
So, what is he, then? He's a thinker, a quiet guy who doesn't make decisions on a whim or on instinct. He's the guy you warm to slowly, the one you want to take home to your parents, the one you want to marry. He's steady, reliable, and cerebral.
Here's what Laura Dane has to say: "…a beta hero is a strong, smart man who would do anything to help his woman. But he's more easygoing and laid back. He's the good guy. The guy who handles problems calmly. He's often very smart and prefers to use that intelligence and his personality to make things happen."
And Katie Growrie wrote at So You Think You Can Write, "He's not an alpha — perhaps less prone to unexpected fits of jealousy, making commands, and doing things for the heroine's own good (often without her knowledge) :). The beta hero is often gentler, kinder, more laid back. He's the charming guy next door, the patient single dad, the nerdy younger brother."
He can also be more likely to ask for the opinion of a peer, more likely to listen to advice before making a decision, more likely to share the leadership role, and less likely to seek glory or the spotlight.
He is more likely to be in his head. He won't blurt out his feelings or thoughts. He is less likely to jump to conclusions.
Does that make him a poor leader? Not in my books. He leads well, and with great insight; he simply doesn't make a grand show of it. But those he leads know that and therefore they trust him; they respect him, and in the end, will follow him anywhere. He makes fewer mistakes than his alpha counterpart. He's the tortoise, not the hare.
At least that's how I see it.
I feel vindicated. I love my beta heroes. My readers do, too.