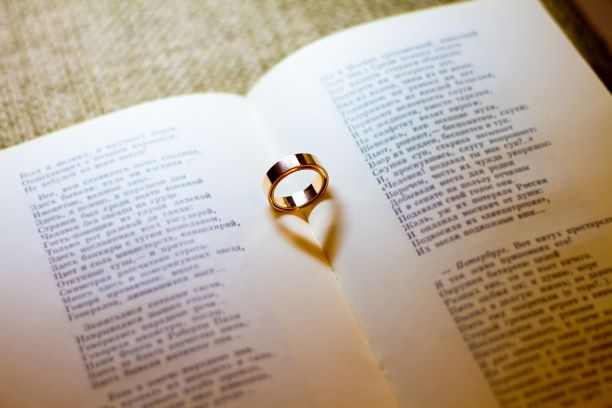 Let's be real: poetry is often treated like the wayward stepchild of the writing world. It doesn't sell as well as other genres, so it's not produced in the same quantities. But sales don't equal love, and in April, poetry takes center stage in NaPoWriMo (aka National Poetry Writing Month).
Much like its better-known cousin, NaNoWriMo, NaPoWriMo is a month devoted to poetry. While the goal of National Novel Writing Month is to have a completed 50,000-word novel at the end of 30 days, NaPoWriMo wants authors to have 30 poems by month's end.
Poetry is a medium that can be extremely useful to fiction writers. It requires the author to express a great depth of thought and emotion in a very short turn of phrase. Rather than pages to set a scene, poetry requires simple, vivid imagery and descriptions that can tell a tale in shorter measure.
Famed horror author Stephen King loves poetry, saying, "it takes ordinary life, it takes things that we all see, and concentrates them in this beautiful gem." Author Alice Walker called poetry "the lifeblood of rebellion, revolution, and the raising of consciousness."
And it's not just opinion that poetry provides an unparalleled gift to its readers. Researchers have found that poetry is great at evoking an emotional response from readers. A 2017 study on poetry looked at the brains and physical reactions of participants who listened to poetry being read aloud. They discovered the brain reacted differently to poetry than to music, activating regions of the brain that remain dormant in other pursuits. Particularly of note was that participants experienced great anticipation with poetry and chills when they heard great lines in poems.
Who wouldn't want their reader to get chills? The good anticipatory kind, at least. Since poetry can do all that, it seems like it's a great exercise for all fiction writers to undertake at some point.
A poem a day is a great way to expand your writing chops. If you're looking for ideas, writing prompts, poems to read, or other resources, try the following sites: TweetSpeak Poetry [https://www.tweetspeakpoetry.com/], Hello! Poetry  [https://hellopoetry.com], Poetry Foundation [https://www.poetryfoundation.org/], and All Poetry [https://allpoetry.com/].
So, do you think you'll take advantage of NaPoWriMo this year?