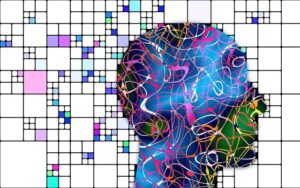 Writing is hard enough, and even harder when you're really busy. How many times have you been doing something and a great scene pops into your head? It may have to deal with your current WIP (or sometimes even a sequel you haven't thought about writing), or it may be a scene far toward the end of the book. Writers joke about the worst places inspiration can hit: the car, the shower, in a restaurant, out shopping, or the most common: in bed. If you're like me, your characters are with you all the time — and sometimes it's annoying. They sneak into your thoughts and create scenes that are amazing when you least expect it. Yeah, thanks, guys!
These fleeting scenes are the gold in your writing. They are raw, wild, and spontaneous. So what do you do about them? Most people think writing a book is a linear process. You start writing on page one of chapter one. Life may be linear, but the stuff going on in your head isn't. Rarely have I found that a scene I wrote after it hit me like a ton of bricks was bad. The ones who tend to be bad are the forced scenes; the ones you write because you have to, not because they (your characters) want you to.
Sounding crazy? Maybe. But the inside of a writer's mind is a world no one will ever understand. Everything is fleeting, and I mean everything. If you don't write it down, even a rough synopsis, you'll lose it. That fabulous scene will be gone for eternity.
I'm not one of those types who will wake up in the middle of the night, have this great scene in my head, and have to write it down. Yeah, I'll wake up, but I won't get out of my comfy bed or turn on the light to write anything. I try to remember the scene and copy it down later. Yes, I lose a lot of stellar material that way. The stuff I don't lose goes on "paper" as soon as I can. Even if I can jot a few lines in the memo app on my cell phone, that helps jog my memory for later.
Once you have a pile of good scenes, how do you integrate them into your book? You undoubtedly have an outline of some sort (even if it's in your head) and a plan of where you want the book to go. So where are you going to put the romantic marriage proposal? Or the valiant effort of a character to save the lives of his friends from a terrorist? These scenes may not have been part of your original plan, but they're so good, you can't leave them out. And in some respects, they help toward character development, so they're needed.
My approach is somewhat of a controlled shotgun blast in the beginning. Using an initial timeline will help you figure out where you can start slotting in scenes to build the story. I try to keep scenes relating to a particular character in a folder for that character. That way, when I get inspired, all I need to do is create a new document and start writing. I try to number the scenes where I think they will need to take place in chronological order, but even sometimes that will change.
These are examples from my military thriller series, which is now going on its sixth book. Character and storyline continuity are of utmost importance when dealing with dozens of characters and hundreds of thousands of words over the course of books and years.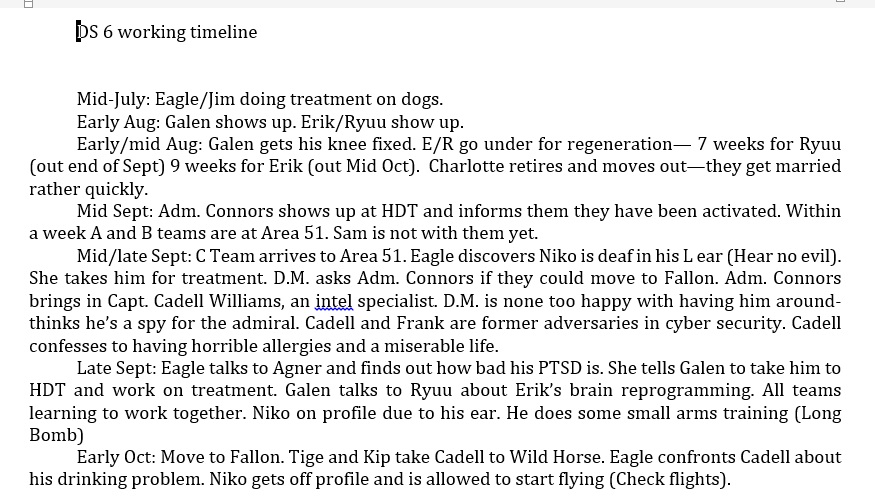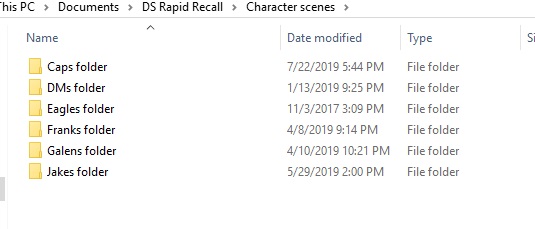 And what happens if you've written a really good scene, go to place it in the manuscript, and there are plot irregularities in it? You mention a character in the scene and that character hasn't been brought into the book as of yet… Oops! Well, you get to do some creative rewriting. You can also leave yourself "headers" to let yourself know where a scene should fall into the master storyline of the book. That way you reduce your chances of having the wrong character walk into the room which is guaranteed to confuse your readers.

Once you start the overall construction of the book, a master timeline is very helpful — especially if it's going to be a long and complicated story with numerous characters, plots, subplots, and chapters. No matter how careful you are, mistakes can happen. A timeline is a nice reference point to let you know where you are (and what your characters are doing) at a particular point in time during a chapter. I like to use a highlighter for my subplots, that way I can see the continuity of the storyline.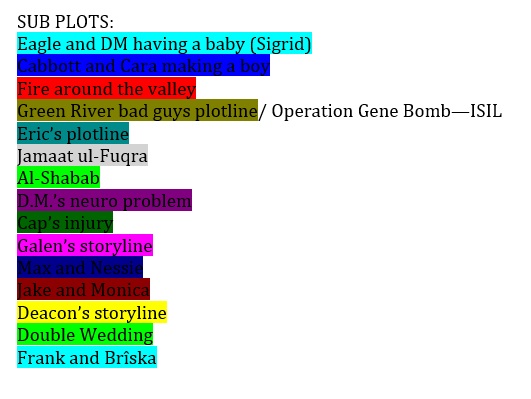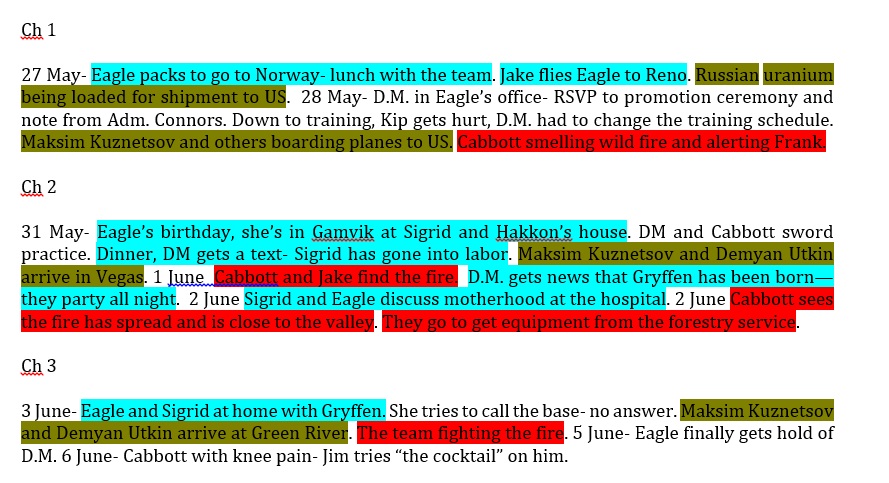 Don't be afraid to let your mind go wild. Using these simple steps will help you organize those brilliant thoughts and scenes and help keep your story moving forward even when on occasion it seems to be moving sideways, backwards, and every direction but forward!