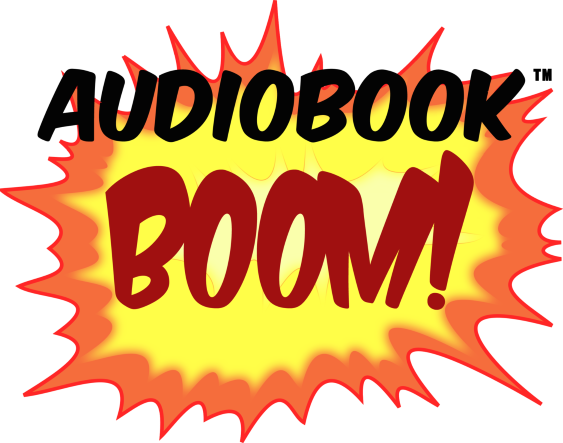 Have you converted any of your books into audio books? Supposedly audio books are the "next big thing," although I'm not sure who decides that. In any event, I have been converting quite a few of my books to audio and have been having a lot of fun in the process. I'm doing this through ACX, and I've written here before about how that process works.
One thing that I particularly like about ACX, as well as the meeting place they provide so authors and narrators can hook up, is that they continue to send promotional ideas via email. One such email introduced me to AudioBook Boom.
Here's the deal. When you complete an audio book through ACX, you get a bunch of free promo codes that you can give to potential reviewers. Generally, they'll give you 25 to start, and the codes are good for either the US or the UK (or you can request for both). I always get both. When you visit your sales dashboard in ACX, there's a tab for your promo codes. It looks like this:

If you click on the purple "Get Promo Codes" button above, you'll be taken to a table where all the promo codes are listed (I've obscured the one below). You can see what codes are available, what marketplace they apply to (US or UK), and you can click on the "copy" button to copy the code for insertion in an email or message to your targeted audience. You can also download the table as an Excel file if you want to keep it on your computer.

Now that you've got your codes, it's up to you to parcel them out to friends, bloggers, reviewers, whoever you like. Those people will then redeem the codes for a free download of your audio book and, if your luck holds, review it.
So what's the most productive way to do that? Well, AudioBook Boom has an idea for that.
If you sign up with AudioBook Boom, you'll see that they charge $12 for their service. This includes a listing for one title in their newsletter along with an image of your cover, a 75-word blurb which you provide, the author and narrator names, the book's running time, star rating, and genre. Their webpage states that they have 7000 subscribers on their mailing list, and since subscribers must double-opt in, there are very few bots and scammers. They say they have a 20% open rate: not bad when you're talking 7000+ listeners.
When your book title runs in the newsletter, people opt for it and AudioBook Boom sends you an email with a list of requesters. I've found that I get a notice with a slug of requesters on the first day, but then a few more may trickle in over the days to follow. What's great is that you have access to an online spreadsheet of each requester's name, email address, and a link to their Audible profile. This is important because you can check their stats and see how many books they've reviewed, and what kind of books. The thing is, you may get a lot of requests for the free codes, but not all of those requesters may be a good fit for your book. You are not obligated to send codes to all of the requesters (or any of them), but if you see a profile where the listener has reviewed many books, and many of them are in a genre similar to yours, this is one you probably want to send a code to. If someone has reviewed 1,000 books, mostly novels, you've got a better chance of getting a review for yours than you might from someone who's only reviewed six books, all of which are cookbooks.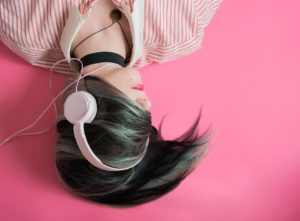 Okay, so now you've got your free codes from ACX and you've got your requesters from AudioBook Boom. The rest is up to you. You send an email to each requester with their own unique code, a link to the place to redeem it (AudioBook Boom supplies that to you), and a note that they need to add some kind of disclaimer, similar to this, to their review: I was given this free review copy of the audiobook at my request and have voluntarily left this review. Make the email friendly and encourage the requester to leave an honest review. So far I've had very nice responses back from some of these people, and it's always a good thing to be able to connect directly to readers (listeners) and potential new fans.
One thing I would stress is to keep track of what codes you send and to whom. On ACX, you can copy a code from your dashboard, then slide an indicator to "shared" from the original "not shared" position, just so you don't give the same code to two different people. On your AudioBook Boom spreadsheet, you can also make your own notes like when you emailed them, when you heard back from them (if you did), or other responses (email bounced, requester changed their mind, etc.). I make pretty specific notes, since I'm sending emails to several people and it would be easy to forget who got what.
If you're lucky and all the codes you send out are redeemed, Audible will send you more. You never have to worry about running out.
What happens next? It's up to you to check Audible to see if reviews show up; no one will notify you about that. Obviously you need to give the people time to listen and time to review, but when those reviews start rolling in — woo hoo! That's what we all like to see, isn't it?
In addition to all this, the folks at AudioBook Boom post their newsletter on the Audiobook Boom Facebook page and the Free Audio Giveaways Facebook Group. Combined, these two groups have over 5000 readers/listeners. Authors are welcome to post their own ads offering the free promo codes as well.
An added benefit, and one that does not appear on the AudioBook Boom page, is that a week after my book was featured in their newsletter, it also showed up on AudioBookBay, Audiobooks.cloud, and was tweeted out as well. While I could not find a direct correlation between these sites, I am guessing there is some connection somewhere. And you know how it is: we'll take all the promotion we can get!
After the fact: I've now promoted three books through AudioBook Boom, and I'm very happy with the results. I've gotten many nice reviews and, even better, I've had people sign up for the second or third book after listening to and reviewing the first. I call that a win/win if they liked the first book enough to come back for more. Well worth the $12.