Recently I embarked on a new challenge, converting one of my books into an audio book. ACX is an Amazon company much like CreateSpace in that it provides an easy, affordable way to produce books, in this case audio books rather than physical books. ACX acts rather like a passive agent, creating a neutral middle ground where authors and producers can meet and explore working together. It's a fairly simple and straightforward process.

I registered information about my book Marcia Gates: Angel of Bataan back in March of last year. I uploaded the first chapter, the blurb, the cover image, my desire for a female voice and my choice for a payment arrangement. There are two ways to pay for a book producer/narrator: one is to pay them up front for their time, estimated to be roughly between $100-200 an hour; the second way is to pay no up-front fees and split the royalties with them 50/50. I chose the latter for several reasons. First, I was not comfortable parting with a large up-front outlay when I was trialing this whole idea for the first time, and it made sense to me that if the producer were to be heavily invested in the success of the book (i.e. royalties), s/he would do his/her utmost to promote it just as I would.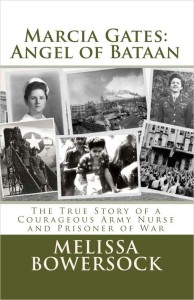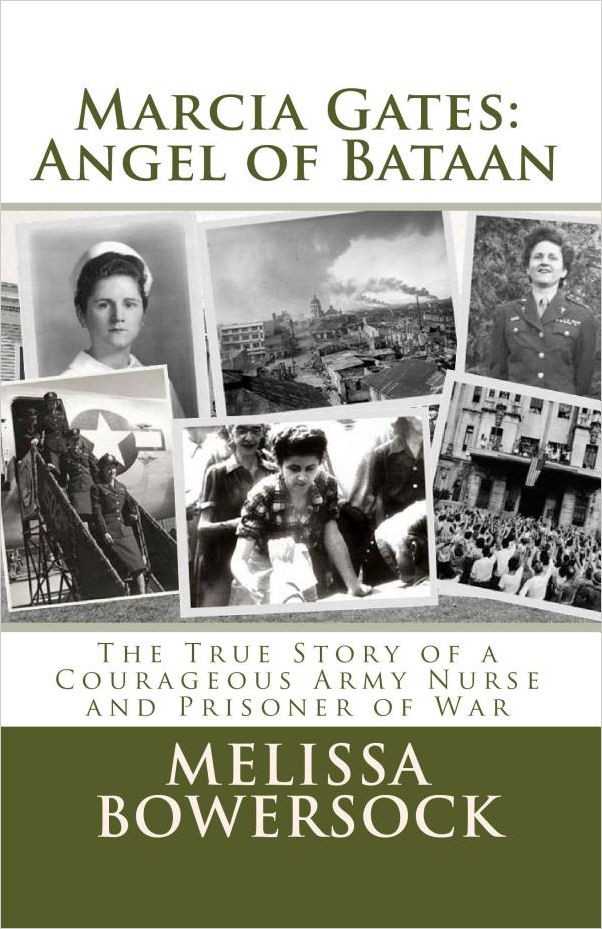 I quickly had an offer from a producer. She uploaded a sample and I listened as the first chapter of my book came alive. It was interesting to hear a voice so different than my own read my words in ways that varied slightly from my intended emphasis. However, I liked her expression, and if it seemed like there was room for improvement, the good news was that I thought her voice was closer to a fit than not.
Offers sent and accepted, the next milestone was for her to produce a 15-minute sample for my approval. I quickly found out that she and her husband are voice-over actors and have their own sound studio, so producing the sample was all within her means. The fact that her husband was a professional voice, as well, sparked an idea. My book is written in an epistolary style, using copious amounts of letters, newspaper articles and telegrams to tell the story as it unfolded in real time. As the book is told from the point of view of my aunt and her mother, I wanted a primary female voice, yet some of the letters are from men, and a male voice would make a nice contrast in those areas. I asked her if her husband would be up for playing a few "bit parts" in my book. Not only did they readily agree, they even expanded his role and he narrated parts of my father's autobiography that I had incorporated into my book, as well.
All went well until they had a computer meltdown. Halfway through the process, they lost many of the files and had to re-record several chapters. It was disheartening, but not a show-stopper. I did not have a target release date, so while the delay was disappointing, it was not the end of the world.
Finally, after many months of e-mailing and checking chapter after chapter, she uploaded everything to ACX on November 25. We were done! From start to finish, it took 9 months (hmmm), but I'm sure the normal timeline is much shorter than ours was. I waited anxiously for ACX to review all the files and process it all into the saleable audio book.
It took them until December 10 to process the files. I queried them at some point and they said the average process time was 14-20 days, so we were well within that range. The book went live on both Audible and Amazon on December 10; after that, it was just promoting and waiting for sales.
ACX has offered ideas about that, as well, one of which was sending me a list of 25 gift codes to use for giveaways. I'm still figuring the best way to use these, but I did split them with my producer so she can offer some as well.
All in all, I think the ACX experience is pretty straight-forward, uncomplicated and everything they say it will be. It's definitely a new experience to hear my book in the spoken word; it adds a completely new dimension to the story. I would definitely recommend this to anyone who has a good book out.
Wanna win a free copy of the audio book? Hop on over to my blog at http://mjb-wordlovers.blogspot.com/ and leave a comment. I'll be choosing 5 random winners from the comments.