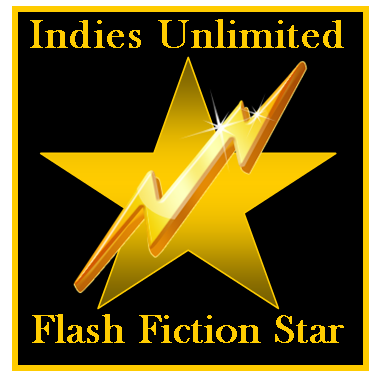 Lizzy Loomis is the Readers' Choice in this week's Indies Unlimited Flash Fiction Challenge. The winning entry is decided by the popular vote and rewarded with a special feature here today. (In case of a tie,  the writer who submitted an entry first is the winner per our rules.) Without further ado, here's the winning story: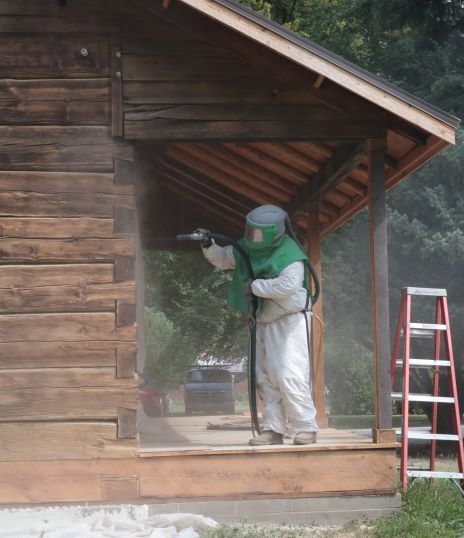 Hazmat
by Lizzy Loomis
Jace shook the black paint can as he crept up to the log cabin. He adorned the curved structure with pin-up girls and other old school tattoo designs for five straight seasons. Each year his artwork was sandblasted off the surface, leaving a new clean canvas.
He spent days creating the perfect new school design, with wild neon colors and a skier's caricature. The plan was solid. The owner of the cabin had to honor his work, not scrape it off like used gum.
With a steady hand, he outlined the windows and crept toward the door. He froze at the odd sound of jingle bells. Holding his breath, he scanned the porch. A ring glowed around the doorbell, "I see you. Let's talk."
The door swung open, flooding the porch with light and a large hand came down on his shoulder, anchoring him to the floorboards. Jace trembled, "listen, man, I can explain."
"Yes, you can. Why on earth do you keep painting that trash on my place? If you are going to make a mural, at least let me help with the design."
Jace shrugged out of the man's grip, trying to escape. The man caught his hood, pulling him back to the doormat, forcing Jace to surrender his blueprint.
The man pressed the paper against Jace's back, tracing the lines with his beefy finger. "Finally, a piece that speaks to me. It belongs on the side of the house. You can start in the morning."