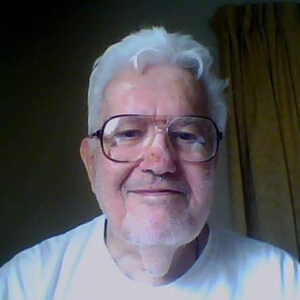 Normally, we don't post things like this on Indies Unlimited, because, sadly, we lose so many friends over the years, and  their families know best how to share their memory and their legacy. In this case, however, as best as I can tell, Indies Unlimited was Lou Silvestri's family.
There isn't a lot of information about Lou out there. We're not certain where he was born – New York City is a good guess, though. We have learned that he passed away in December at the age of 90, in Phoenix, Arizona.
What we do know about Lou is that he was a sweet, wonderful, thoughtful, funny man who, even at age 90, was competing in our weekly Flash Fiction Challenges – and he was having fun doing it. As I went back through our many emails to find quotes or anything I could use in this post, it brought me great happiness. He was always so grateful to IU for giving him the platform to write, and even made friends with some of the other flash fiction contestants who also encouraged him to publish his stories in books. And that he did – in 2017 he self-published two collections. So if you hear someone say "I'm too old to self-publish," Lou proved them wrong.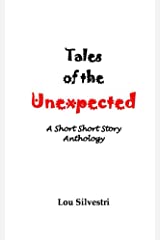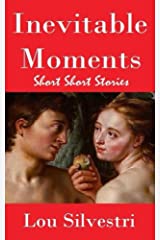 If there was a week when Lou didn't post a story, the IU staff would notice. Nearly all his stories had some element of humor in them, and many times he won Editors' Choice honors and was included in the Anthology at year's end. And in his honor, the 2020 Anthology will be dedicated to him.
Lou was so sweet. He sent us his very first royalty check. Here's a snippet from that email:
Received a check for $5.76 (Yippee!!!)  from On Demand Publishing (Amazon???) for  4 "royalties"??? dating back to February 12, 2017 from the only two books I ever (self) published. Get a load of me, a very first time PAID author.  Dose that finally make me a professional???  🙂  Hey, I'm gonna be 90 next Thursday, 3/28.
I couldn't bring myself to cash it, and I still have it to this day as a memento.
Lou, you will be greatly missed. We already miss your presence during the flash fiction challenge. Please know you are in our thoughts, and our hearts.