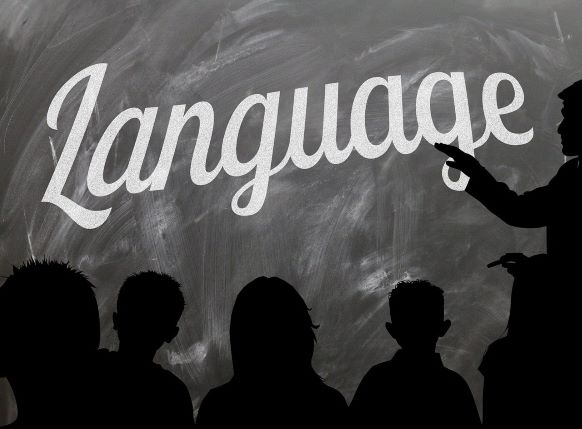 Years ago, rules for grammar and descriptors were simple, even if a monument to the patriarchy, and even somewhat awkward at times.
But today's world is changing, and so is the language we use to refer to people. Some things that used to be acceptable are now considered offensive or inappropriate. Many of the changes to our language were designed to make it more inclusive of all members of society. Last year, the American Psychological Association endorsed the use of the singular they. This was not just to rid English of some of its patriarchal leanings, but to acknowledge that people who are nonbinary do not wish to be addressed as either he or she. So exciting was this change that Merriam Webster's declared they the Word of the Year for 2019 .
So, given that things are changing, how do you, as an author, take these into account in your writing and editing?
The first step is to recognize that things are changing. Understanding that there are different ways of referring to people than may have been the norm 20 years ago, or even two years ago. New terms that pop up include nonbinary, gender neutral, BIPOC, LGBTQ, and others. The links (some are below) will take you to articles to help you understand what the terms mean and how the language associated with them changes. For example, people who are nonbinary do not identify with standard male/female norms. They may wish to be referred to as a "they," rather than a he or she. The American Alliance for Museums has a great glossary of terms embedded in its Welcoming Guidelines for Museums pdf (pages 70-74).
The second thing you can do is to look at some of the language guidance offered by editors. Every style guide has its own rules, so start with the guide you use most often. If your guide doesn't specifically address these issues, the American Psychological Association guide is a great one to start with. APA has taken a great deal of time to think about not just the language, but the psychological implications of the use of language. As an association focused on the psychological well-being of people, APA does not want people to feel excluded or harmed by language. This is where I would think writers want to be. APA's bias-free language guide looks at all sorts of bias, from race to gender to sexual orientation. For some other style guides, there is the NLGJA Stylebook https://www.nlgja.org/stylebook/, the GLAAD Style guide reference https://www.glaad.org/reference/style, and the Diversity Style Guide https://www.diversitystyleguide.com/.
Here are a few other links you might find helpful:
https://time.com/4327915/gender-neutral-pronouns/
https://www.vox.com/2020/6/30/21300294/bipoc-what-does-it-mean-critical-race-linguistics-jonathan-rosa-deandra-miles-hercules
https://gaycenter.org/about/lgbtq/
Next, write characters in your books with intentionality. Characters in novels are as imperfect as characters in real life, so no one is expecting everyone to speak perfectly appropriately. Some people are jerks, some people are racists, some people are mean, and some are kind. Characters can and will cross lines, the way people in real life do. However, you want to be aware that your character is crossing a line and have that be part of their character, not a mistake because you lack knowledge.
Finally, reading for sensitivity can help. Getting an editor who specializes in sensitivity, or even sensitivity readers, can make sure you don't gloss over anything crucial. While sensitivity reading has been more a practice of traditionally published authors, it doesn't mean that it can't be done in the indie world, too. Also, having a wide variety of beta readers can help flag problem items.
What has been your experience with writing and editing with inclusivity in mind?