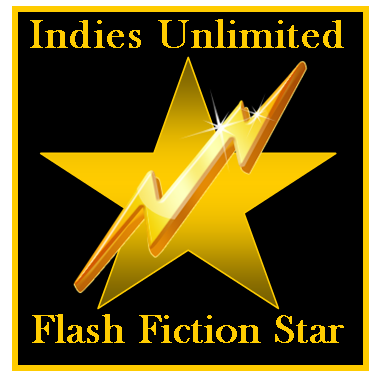 Deborah Goulding is the Readers' Choice in this week's Indies Unlimited Flash Fiction Challenge. The winning entry is decided by the popular vote and rewarded with a special feature here today. (In case of a tie,  the writer who submitted an entry first is the winner per our rules.) Without further ado, here's the winning story: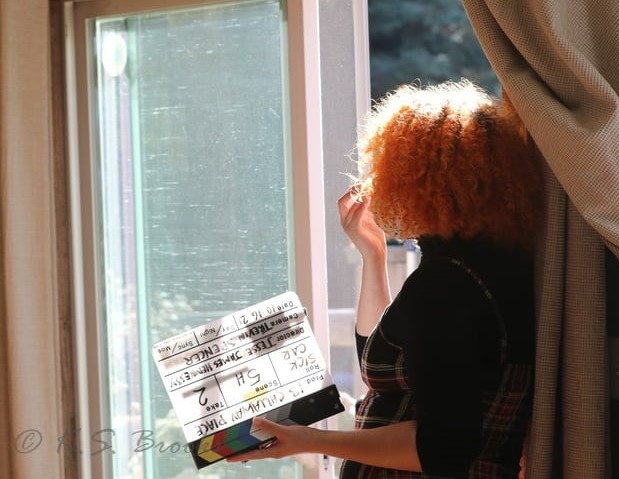 Movie
by Deborah Goulding
"I hate road trips," barked Eddie.
I'm exasperated by all the complaining and bickering in the backseat. Why my family couldn't fly in to the island, is beyond me. I have to put up with this nonsense every summer, and not to mention, Philip just threw up on Willow, our Maltese, that fits snuggly between both boys.
It's late now, as we approach our rental, I'm noticing lights within the home. "Hmmm, who could be there?" I'm asking myself out loud. "You all stay here, and let me see who is in there." Finally, after another explanation of why my family needs to wait in the car, I get out.
Strange, the front door is unlocked. I slowly walk in holding my breath. I exhale, while looking around, trying to ease up my tense body and mind. Clearly, no one else is here. Perhaps, forgetting to lock the door, was an oversight by the owner, or was it?
Someone grabs me, handcuffs me, as I am thrown to the floor, my heart about to burst from fear.
"Your under arrest for the hit and run on highway 663, mile marker 20," exclaims the officer.
I must have been followed when we stopped for gas. "What hit and run, I'm asking over and over?" I'm being dragged out the back, now with a gagged mouth, as we disappear into the darkness.
Calling the script writer, "Hi, it's Gary Tomball, I finished the last sequence of your movie.