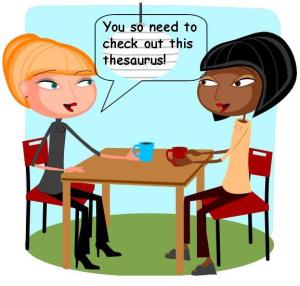 In this industry, we rely on each other to weed out the bad information, and discover the good stuff. Word of mouth is invaluable.
What's your favorite writing reference book? We want to know. In the comments section below, please post the title of the book and the author. In one sentence, tell us why you like it so much. If you have a link to the book on a retail site, that's even better. We'll put a pretty book cover up so everyone can see it. Please don't try to embed an image. We'll do it for you, honest!
Your comment should look like this:
The Synonym Finder by Rodale Press is my favorite writing reference book because when my brain stops working, the book kickstarts it with an endless list of possible words for me to use. Love this book!
http://www.amazon.com/Synonym-Finder-J-I-Rodale/dp/0446370290/
Go ahead and tell us which book is your favorite. And please, if you've written a non-fiction writing-related book, please don't post your own. Do the honorable thing and pay a friend to post it for you.