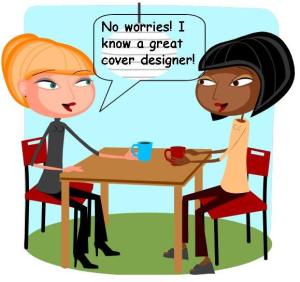 In this industry, we rely on each other to weed out the bad vendors, and discover the good ones. Word of mouth is invaluable.
Know a great cover designer or artist? We want to know. In the comments section below, please post the designer's name and a link to their website so we can see their work. In one sentence, tell us why you liked them. And, so we can see their stuff, include ONE link to the book (on a retail site). Please don't try to embed an image. We'll do it for you, honest!
Now, now, put someone you've worked with who does covers for hire. No recommending yourself!