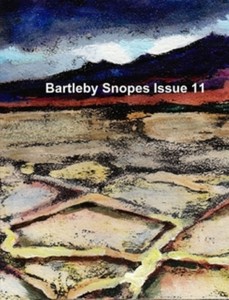 If you like a challenge and love great dialogue, this one might be for you. The Sixth Annual Bartleby Snopes Writing Contest wants stories told in dialogue only. No set directions, no fancy descriptions, not even any of that he said/she said business. Just dialogue. Under 2000 words.
Prizes:  First prize: $300 and publication; Second through Fifth place prizes vary.
Reading fee:  $10.00.
Deadline: September 15, 2014
For more information, please visit their website.
---
Indies Unlimited is pleased to provide this contest information for the convenience of our readers. We do not, however, endorse this or any contest/competition. Entrants should always research a competition prior to entering.