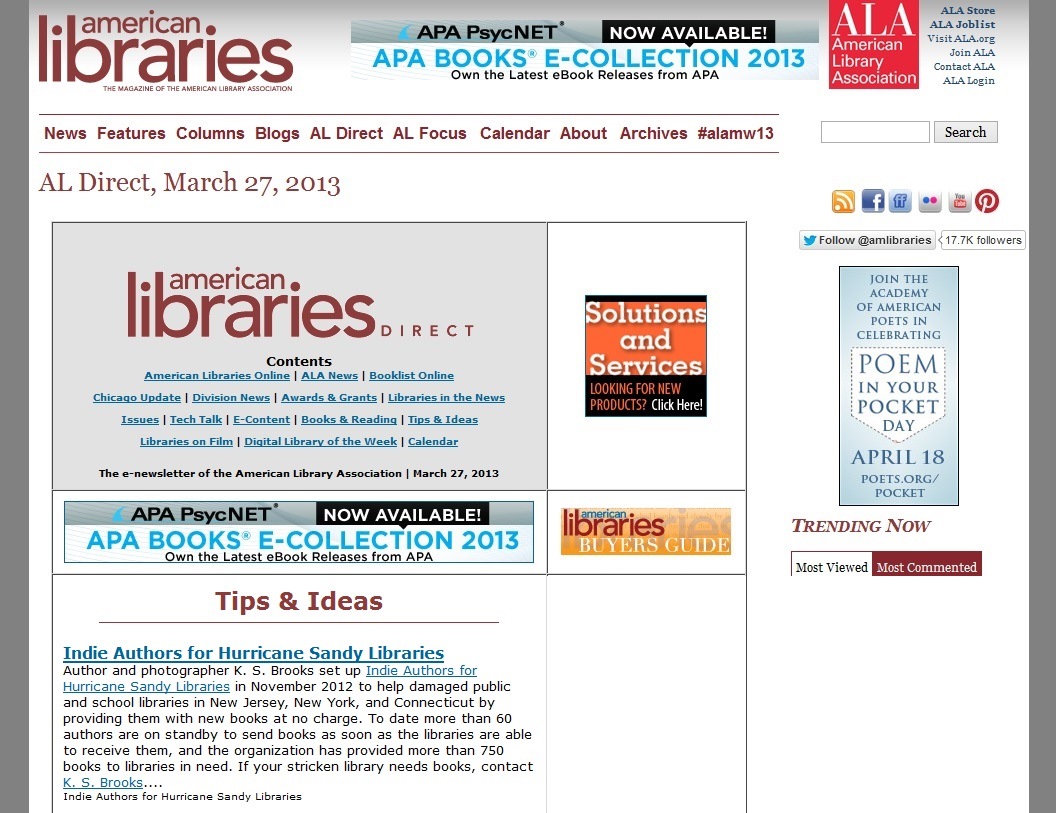 Congratulations to our K. S. Brooks and the over 100 other authors involved in Indie Authors for Hurricane Sandy Library Recovery – they received acknowledgement by the American Library Association in the March 27, 2013 edition of their weekly newsletter, American Libraries Direct.
To date, the group has shipped over 800 books to libraries in need, and the number grows daily. "The generosity of indie authors is heart-warming," group founder K. S. "Kat" Brooks told us. "Inclusion in the ALA's newsletter is just fantastic. We're looking to help as many libraries as possible and hopefully this will get the word out to them."
Indie Authors for Hurricane Sandy is currently looking for more children's book authors to fill the needs of three elementary schools looking for books for grades K-6, rated G. All books are vetted to make sure they meet the libraries' specifications.
Libraries are encouraged to contact the group through its website. Authors interested in being considered for book donation are asked to join the Facebook group.