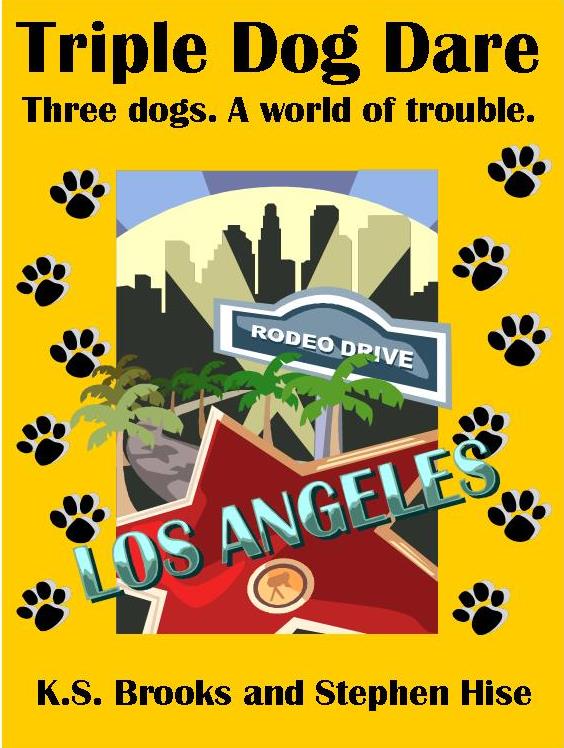 A couple of weeks ago, the Evil Mastermind wrote a post about collaboration. He said some very nice things about the process and working together. Boy, do I have him fooled, or what?
Yes, it's true, I did ask him to join the crew of Bad Book. And that has been a great success, if you measure success by tens of dollars.
Bad Book was a spur of the moment concept I hatched during a chat session with Mader and Antrobus in November 2011. As Hise mentioned, we took turns writing scenes and chapters, sometimes leaving a perfect jumping-off point for the next author – or sometimes leaving a challenge. Mader, Hise, and I sped along on it and the end result was published in April 2012. Pretty quick turnaround.
I got the idea for Triple Dog Dare a few years ago. At the time, I had only a few of the key elements pegged; and, I knew I wanted it to be something akin to Mr. Pish meets It's a Mad, Mad, Mad, Mad World. I also knew I didn't have the chops to write that kind of madcap comedy – and my process of percolating plots can take years. So I put it on the back burner. Continue reading "The Secret to Collaboration"