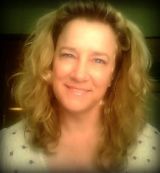 When should a writer hire an editor, someone asked – after the first draft or the final draft? My first, facetious answer – When it's done?
First draft? Um, no…
After I finished cleaning up the wine that shot through my nose when I started laughing – not a pretty sight and it scared the cats – I'm afraid I might have responded a little harshly to what was a fair question from a new writer. But after all a little logic could be applied, as a 'first' draft implies that there will be others, or you'd just call it the final draft. I'd also like to add that you should know your craft, spelling, the basics of grammar, etc.
But the question of drafts and when to bring in an editor is a fair one.
One other thing before I answer that, if your vision of an editor is of someone who has tons of time to nurture your talent and polish your manuscript until it is a thing of beauty and a joy to behold… reality check. Only if you're independently wealthy. Editing a novel is not the same as reading one, it takes a lot more time. Continue reading "Oh Editor, is it getting drafty in here?"