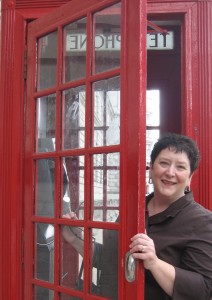 Karen Wojcik Berner grew up on the outskirts of Chicago. She graduated from Dominican University with degrees in English with a concentration in writing  and communications.
Karen has worked as a magazine editor, public relations coordinator, and freelance writer. She is a two-time "Folio Magazine" Ozzie Award winner for Excellence in Magazine Editorial and Design. Her work has appeared in countless newspapers and magazines. She lives in the Chicago suburbs with her family.
Karen writes contemporary literary fiction with a sprinkling of the classics. Her Bibliophiles series explores the lives of fictional American suburban book club members. The first, A Whisper to a Scream, centers on Sarah, a stay-at-home mother of two, and Annie, a PR executive with fertility issues, each of whom thinks the other's life is far superior to her own. Until My Soul Gets It Right chronicles Catherine Elbert's journey as she bounces from coast to coast in search of her true self.
To learn more about Karen, please visit her website, www.karenberner.com or her Amazon.com author page. Continue reading "Featured Author: Karen Wojcik Berner"