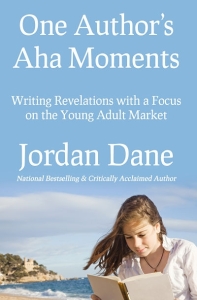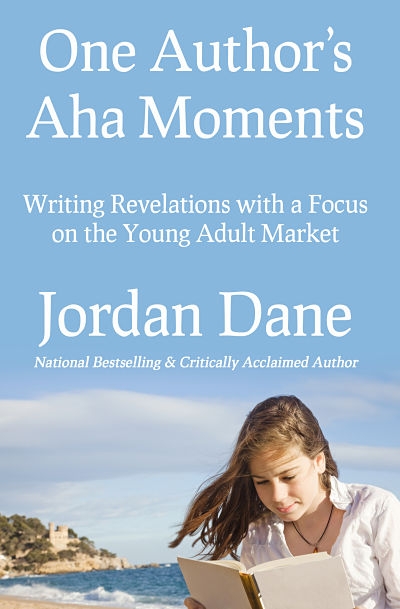 Bestselling thriller and Young Adult author Jordan Dane is celebrating her first foray into self-publishing with the release of her first non-fiction title by running an e-book giveaway contest on her Fringe Dweller blog. There are many ways to enter. Visit her blog for rules HERE.
One Author's Aha Moments is geared toward aspiring authors and has an emphasis on the Young Adult genre. These writing tips may also be helpful to experienced authors and those who write other genres. Jordan's advice comes from her personal experiences on writing fiction for adult and teen markets and what has worked for her. Jordan hopes her book will kindle a fire in you to write—a passion worth pursuing.
This author craft book covers topics such as: how to get started; an overview of Young Adult fiction themes, voice, and characteristics; how to create characters editors are looking for & how to introduce them and give them a unique voice; a method of plot structure that even a non-plotter can love; how to hook your book; and a chapter on the writer's life, goal setting, editing, and a word on book promotion. This book is available on Amazon and Barnes & Noble with print-on-demand coming soon to other retailers through CreateSpace.
Praise for Jordan Dane's Young Adult Novels
"Adult thriller writer Jordan Dane pens a macabre and thoroughly eerie plot for In the Arms of Stone Angels. Dane's well-developed characters provide an authentic young adult exploration of guilt, loyalty, and belonging." —Publishers Weekly
"Dane's On a Dark Wing is a great new young adult tale about death, love and starting over. It's an exciting mix that will remind readers of Bree Despain's The Lost Saint and Rachel Vincent's Soul Screamers. Paranormal fans will love this. A compelling page turner." —Romantic Times Magazine
For more on Jordan, visit www.JordanDane.com. Good luck!