Today we have a sneak peek from author Jeff Rasley's historical sports fiction book MONSTERS OF THE MIDWAY: The Worst Team in College Football?: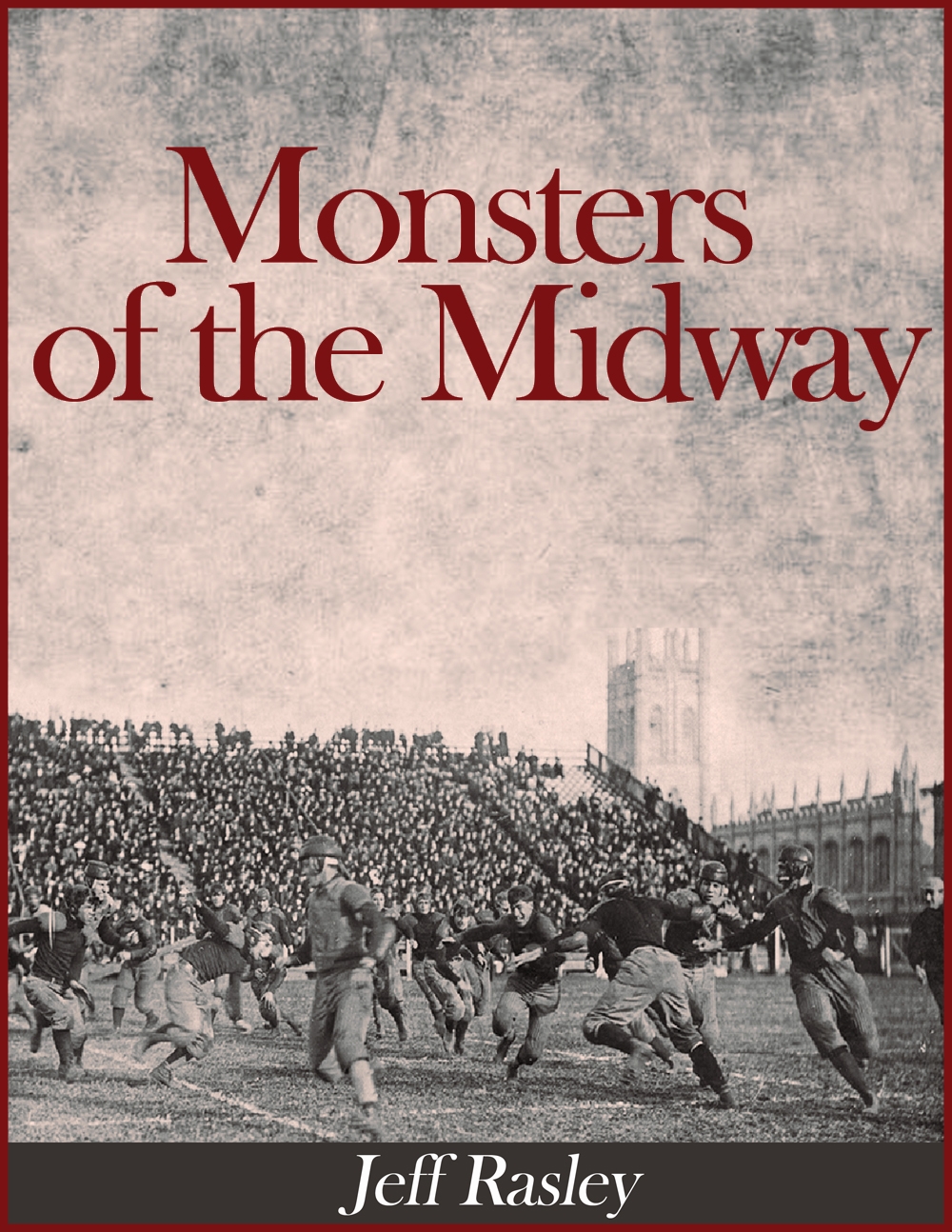 Was this ragtag band of precocious intellectuals the worst, or the most courageous, team in college football? From 1892 until the 1930s the legendary Monsters of the Midway dominated college football. However, in 1939 the University of Chicago dropped out of the Big Ten and killed its varsity football program.
But now, it's 1969 and football is back. The resurrection of Chicago football hasn't brought the Monsters back to life. The team plays more like the lab mice of the Midway. The new Maroons are called "the worst team in college ball" by People Magazine. But this under-sized and outnumbered team is also compared to the hero of Troy courageously facing Achilles. They lose game after game. Yet, guys whose IQ is greater than their weight refuse to give up their mission to win one for their old coach, Wally Hass. Wally's goal is to win one more game before he retires which would make his 100th victory as a coach.
MONSTERS OF THE MIDWAY: The Worst Team in College Football? is available at Amazon.com Continue reading "Sneak Peek: MONSTERS OF THE MIDWAY by Jeff Rasley"