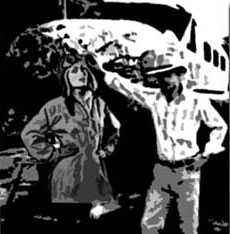 We are at the beginning of a technological revolution in how books are written, published, marketed, purchased, and read. This site is dedicated to the independent authors, publishers, reviewers and readers who are on the cutting edge of that technological revolution.
A major challenge for any indie author is the lack of established infrastructure in place to market indie books. It can be challenging and time-consuming to get the word out about your book, to find reviewers, and to drive traffic to your website or Facebook page. As a new author, I was delighted to discover a very high level of mutual support and camaraderie in the indie author community. This platform is born from that spirit of mutual aid and support.
Please make Indies Unlimited your home for engagement with others who are interested in the Indie Author Movement. Be sure to "play nice" with others. Write informative, educational, or opinion minded comments, guest posts and other contributions. You can promote your books or yourself by participating in discussions and providing valuable content. Please do not spam us or use this system to send unrequested self-promotion, marketing, or sales materials. Instead, please use this platform to engage, inform, discuss, and build quality relationships.
I hope you will find this site both entertaining and informative and you will make a visit to Indies Unlimited part of your daily routine. You can also find us on Facebook and follow us on Twitter. Be sure to check out our YouTube channel and scope us out on Pinterest.
Sincerely,
Stephen Hise
Evil Mastermind
Indies Unlimited
[subscribe2]