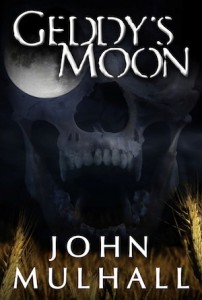 Geddy's Moon
by John Mulhall
Genre: Horror (Supernatural Thriller)
Word count: 121,095
Tyler is an amnesiac, drifting aimlessly across the country, struggling to regain his lost memories. When he arrives in Geddy's Moon, a sleepy town in the middle of the Kansas wheat fields, fragments of his past begin to resurface. But as he establishes new relationships in town, and spends time with the local librarian and her son, he finds himself tormented by nightmares that grow more unsettling each night. What horrific events took place before Tyler arrived in Geddy's Moon? And could he have brought a terrifying – and possibly supernatural – danger along with him? As the pieces of his fractured memory begin to fall into place, he fears that it may already be too late to keep himself, and those he's begun to care about, safe from a vicious evil.
This book is available from Amazon.