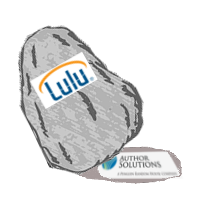 We're not quite sure how we missed it back in March (although it might have been that one night when Rich Meyer spiked the gruel). But it came to our attention this week that Lulu, the print-on-demand company that many indies use instead of CreateSpace for their hard-copy books, began offering bundles of book publishing and marketing services a few months ago. Ranging in price from $999 to $3,199, the packages include such services as a custom cover, interior layout and design, e-book formatting, and an ISBN. At the $1,999 level, your book receives an "editorial review" and a "cover copy polish." At the $2,999 level, you also get a website.
I bet you hadn't noticed yet that you can get all this stuff on your own for significantly less – and in many cases, for free. So it probably won't surprise you to learn that Lulu has contracted out these services to our old friend Author Solutions.
You remember Author Solutions, right? The vanity publisher that's now calling itself "the world leader in indie book publishing"? The company that Random Penguin bought last year?
Why is it that every time you kick over a rock in the indie publishing world these days, Author Solutions comes crawling out from under it? Continue reading "What's Under That Rock?"